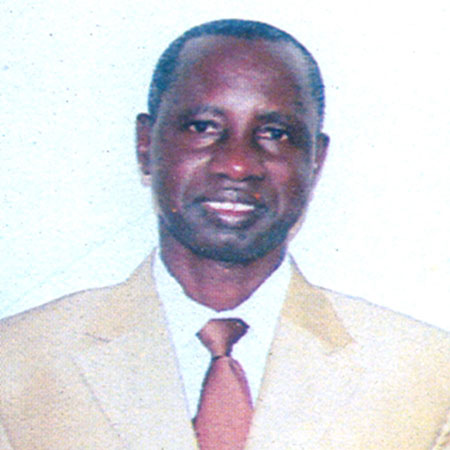 In a bid to ensure the free movement of goods and people across borders, customs administrators from The Gambia and Senegal recently took part in the 6th bilateral meeting between the two countries.
The meeting, held at the Paradise Suites Hotel, is a periodic consultative session in which issues pertaining to road transport, customs border posts and exchange of information between the customs departments of the two countries were discussed.
Being a follow-up to a previous bilateral meeting held in Dakar two years ago, the meeting, among other things, sought to strengthen the cordial relationship that exists between the two countries and provide a conducive environment for the enhancement of bilateral trade activities. 
Declaring the meeting open, Mousa Bala Gaye, Secretary of State for Finance and Economic Affairs, in a statement read on his behalf, expressed concerns about the issue of smuggling. He said that the practice not only undermines the economic policies of the two countries but also makes the two countries an unfavourable investment destination.
"The challenge currently facing developing countries generally and our two countries in particular is how to minimise, if not to eliminate entirely, all and any tariff and non-tariff barriers to trade in order to ensure that our two peoples benefit from this cordial relationship between our two nations," he added.
According to Secy. Bala Gaye, some of the issues earmarked for discussion could not wait long to be resolved since they adversely affect the trade and therefore act as a disincentive to investment and business.
Also speaking earlier, Mr. Momodou K. Tambajang, Commissioner General of Gambia Revenue Authority, expressed the view that having a bilateral meeting with is of utmost importance to The Gambia as it gives the country the opportunity to deal with specific issues and concerns that are peculiar to our two countries.
"Economic growth, development and integration cannot take place in the absence of free trade and the movement of goods and people.
"Our role as customs institutions of both countries is merely to serve as facilitators of this interaction so as to ensure movement of goods and people," Mr. Tambajang added.
For the Gambia Revenue Authority boss, The Gambia and Senegal cannot afford to allow mere administrative bottlenecks and unreasonable competition to dilute the potential that trade can earn the people and governments of the two countries.
Read Other Articles In Article (Archive)