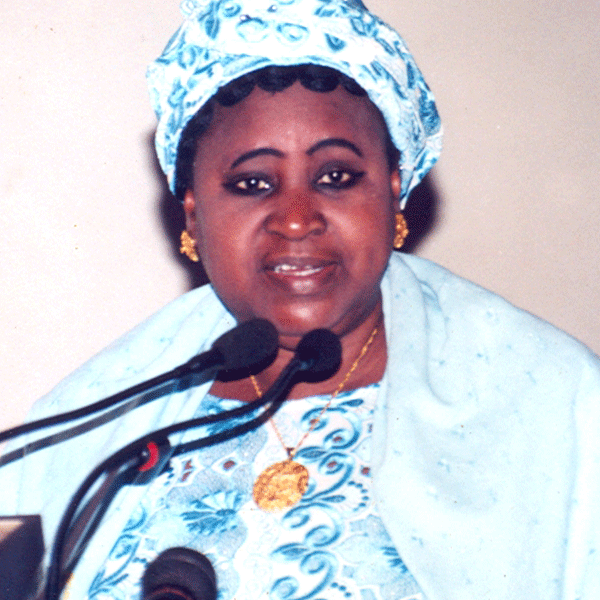 The Vice President of The Gambia and Minister of Women's Affairs, Dr Aja Isatou Njie-Saidy, on Monday received the delegation of the National Wrestling Organization Committee and the Ecowas Federation of Business Women Federation and Entrepreneurship Gambia chapter (FEDWE).
The Ecowas FEDWE officials were at State House to brief Vice President Njie-Saidy on the forthcoming launch of the Gambia chapter to be held on June 29, 2012 at Sunswing Hotel.
The national wrestling organizing committee was also there to brief the vice president on the development and progress of their ongoing preparations of the upcoming national wrestling championship to be held from 29 June to1 July 2012 at the Independence Stadium.
The vice president congratulated and thanked the delegations for their commitment in ensuring the championship becomes a successful one.
She also assured the committees of government's support, as well as presenting D10,000 to the federation as part of her contribution to the event.
For his part, the chairman of the national wrestling organization committee, Abdou Syllon, assured the vice president of their collective collaboration with FEDWE to ensure a successful and remarkable event.
Mr. Syllon thanked The Gambia's president for ensuring the country's national and traditional game is revitalised.
For her part, Ndey Conteh-Jallow, president of the Ecowas FEDWE Gambia Chapter, said the launching is expected to be graced by the Mother of the Ecowas FEDWE Gambia Chapter and chief patroness of the day, Her Excellency the First Lady of the Republic of The Gambia, Madam Zainab Yahya Jammeh.
She also revealed that the federation was formed by the private sector of the Ecowas Commission in Ghana in 2009.
Mrs. Conteh-Jallow further told VP Njie-Saidy that each of the Ecowas member states has a federation.
She added that the Banjul launching is going to be attended by all the national federations and representatives of the Ecowas Commission.
She also said that apart from their launching, Ecowas FEDWE Gambia Chapter, in collaboration with the National Organizing Committee of the National Wrestling Championship, on 30 July will stage a wrestling competition at the Independence Stadium which will combine together various wrestlers from Senegal and The Gambia.
She explained that some of the proceeds derived from the competition will be used to assist their members in the rural areas to buy seeds for the farming season.
Other speakers at the courtesy call were Youth and Sports Minister Alieu K. Jammeh, Mamodou Max Jallow, Titao Mendy among others.
Read Other Articles In Article (Archive)