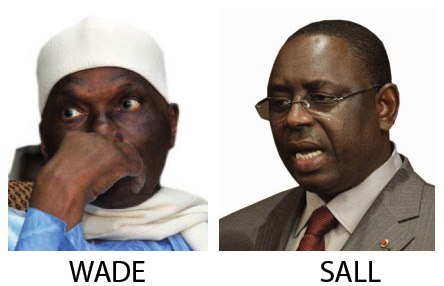 Senegalese in The Gambia yesterday voted as part of their country's second round of presidential elections that has seen opposition candidates rallying behind opposition leader Macky Sall to challenge incumbent President Abdoulaye Wade.
The elections followed first round of voting in which 85-year-old President Wade failed to win an outright majority.
At a polling station in Serrekunda Central in the Kanifing Municipality, this reporter saw hundreds of voters lined up patiently as they cast their ballots in nine polling stations.
"I am here to cast my ballot, but definitely the turnout is not impressive as at now. However, I am confident that my candidate Macky Sall will sweep the polls, because the Senegalese people are fed-up with this old man (Wade)," a middle-aged man who identified himself as Ndiaye told this reporter in Serrekunda, after casting his vote.
According to him, Wade has no clear chance of winning the elections as he has now been dis-owned by the Senegalese people for failing to fulfill his electoral promises, and the rising poverty level.
Amina Diop, another Senegalese voter who claims to be a Wade supporter, expressed her satisfaction with the level of organization, predicting that President Abdoulaye will be re-elected because of the rapid development he brought to Senegal during his tenure.
However, she also expressed her disappointment with the voter turn-out, but hoped that by the close of the polls, more and more people would have cast their votes.
At the Senegalese High School in Kanifing, this reporter also found few electors in the queues waiting to cast their votes, though the turn-out was not compared to the polling stations in Serrekunda.
Modou Gaye, who claims to be a supporter of opposition leader Macky Sall, expressed optimism that his candidate will win the polls, and urged his fellow countrymen in The Gambia to vote for Sall if they are in for a change.
Madam Kodou Sey, a supporter of incumbent President Wade, also told The Point that considering the support he has on the ground, especially among Islamic scholars, Wade will sweep the polls.
According to Reuters news agency, the vote in the usually peaceful nation is a test for democracy in West Africa, where polls have been marred by fraud and bloodshed, and where a military coup toppled the government of Mali last week.
It reported that both candidates have said they cannot envisage defeat in the run-off, paving the way for a possible dispute when results come in on Monday or Tuesday, and a possible resumption of street protests.
There are more than five million registered voters in Senegal.
Observers watched  yesterday's vote closely to ensure it is free and fair as there are fears Senegal's long-established democracy could be tarnished by renewed violence, the BBC's Thomas Fessy reported from Dakar.
Wade fell short of a majority in the first vote with 34.8%, while Mr Sall came second in the 26 February first round with 26.6%.
Read Other Articles In Article (Archive)