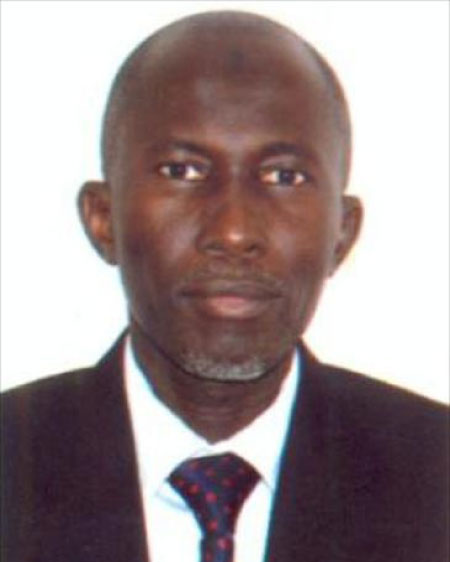 The Central Bank of The Gambia has warned businesses operating in the foreign exchange market against engaging in unlawful practices, saying anyone caught would be dealt with by the law.
In a press release issued on Monday, the Central Bank said that it would continue to work with the Gambia Police Force to curb the destabilising activities of the illegal foreign exchange operators.
Noting that it has commenced the re-licensing of illegal Foreign Exchange Bureaus, the CBG warned licensed bureaus and other authorized foreign exchange dealers to desist from activities detrimental to the smooth functioning of the foreign exchange market, and that dealers that engage in unlawful practices would be severely sanctioned.
''Persons and/or businesses that allow their premises to be used for foreign exchange bureau business shall be dealt with by the law,'' the Central Bank warned.
The move by the Central Bank followed a move by the government declaring all licenses for foreign exchange bureaux issued by the Central Bank of The Gambia null and void, and advised all intended bureaux operators to apply afresh for licenses.
In its statement, the Government announced that with the new licenses to be issued for exchange bureaux, all transactions are to be done strictly within the confines of the bureaux and, therefore, all foreign exchange transactions in the streets would be deemed illegal.
It said no foreign exchange bureau is allowed to ship foreign exchange out of the country and all foreign exchange shipments are to be done through banks, and only after approval from the Central Bank.
The following is the first batch of licensed foreign exchange bureaux to conduct the business of foreign exchange bureaux:
Bayba Financial Services Bureau de Change
Cham & Associates Bureau de Change
Unity Foreign Exchange Bureau
Youna Foreign Exchange Bureau
M Ceesay Foreign Exchange Bureau
J-Financial Service Bureau de Change
Financial Investment Gambia (FIG) Bureau de Change
M & G Foreign Exchange Bureau
M. J. Financial Services & Bureau de Change
Nemajula Financial Services Foreign Exchange Bureau
Heewal Financial Services & Bureau de Change
Geobanna Foreign Exchange Bureau
O. G. Financial Service Bureau de Change
Gumaneh Foreign Bureau de Change
Gaiyen Financial Services & Bureau de Change
I. G. Financial Services Bureau de Change
Immedia8 Financial Services Money Transfer & Bureau de Change
Read Other Articles In Article (Archive)