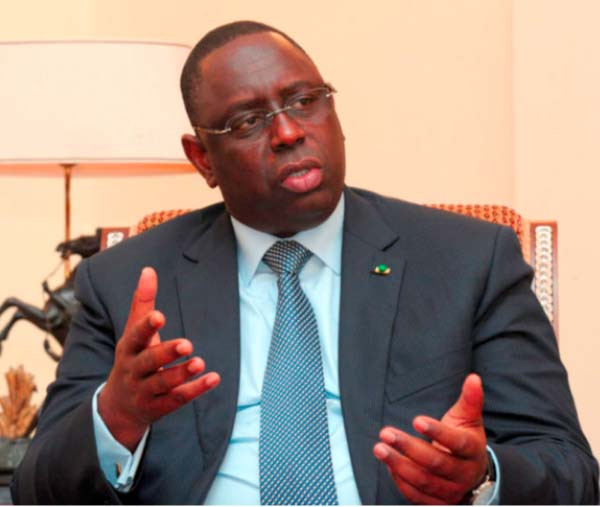 Atotal of 5,496,406 registered voters in Senegal will go to the polls on Sunday, 20 March 2016, for the much talked about referendum.
However, reports are emerging that about 176,000 people might not vote because the machine that prints voters' card has a breakdown, said an official of the Ministry of the Interior in Dakar.
Those who are to vote will decide on political and legal amendments to the Constitution proposed by the government of Macky Sall, and a simple majority of 'Yes' or 'No' is needed for the changes to go through.  Those who will vote 'Yes' will use white cards, while those for 'No' pink cards.
The security personnel, numbering 21,000, already did their voting last Saturday and Sunday, but the turnout was not very encouraging, according to reports.
The low turnout of the disciplined forces was due to the fact that many of them were on postings in remote places of Casamance and other provinces of Senegal.
For the Sunday referendum, 13,381 polling stations are set up in 6,342 constituencies. 
The voters will be saying 'Yes' or 'No' to the proposed 15-point amendments as published below:
1.         The modernization of the role of political parties in the democratic system
2.         The participation of independent candidates for all types of elections
3.         The promotion of local governance and territorial development through the creation of the High Council of territorial communities
4.         The recognition of new rights to citizens: right to a healthy environment on their land assets and over their natural resources
5.         Strengthening citizenship through the consecration of duty of the citizen
6.         The restoration of the quinquennium for the presidential mandate
7.         The strengthening of the rights of the opposition and its leader
8.         Representation of Senegalese living abroad by dedicated their deputies
9.         Widening of the powers of the National Assembly in the control of  government action and evaluation of public policies
10.        The submission to the Constitutional Council of the organic laws for constitutionality before promulgation
11.The increase in the number of members of the Constitutional Council from 5 to 7
12.The appointment by the President of the National Assembly of 2 of the 7 members of the Constitutional Council
13.The enlargement of the powers of the Constitutional Council for advice and exceptions of unconstitutionality raised before the Court of appeal
14.The constitutionalization of the principles of decentralization and deconcentration
15.The inviolability of the provisions relating to the Republican form, secularism, the character indivisible, democratic and decentralized State, the mode of election, to the duration and the number of consecutive terms by the President of the Republic. 
Read Other Articles In Article (Archive)