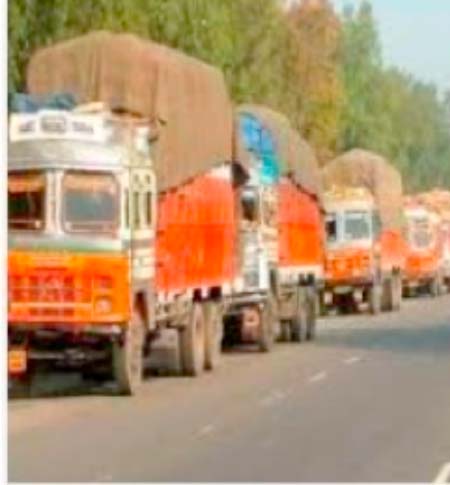 Following the new tariff of D28,000, the Senegalese transport union has urged all commercial vehicles from Senegal to boycott the Gambian routes.
Since last week, The Gambia and Senegal have closed their borders to prevent commercials vehicles from entering each other's territory.
On 11 February, a new tariff was imposed on all Senegalese commercial trucks entering in The Gambia.
According to the tariff, Senegalese registered trucks that want to enter the Gambia should pay D28,000 dalasi (equivalent to CFA400,000) before they could be allowed to cross into The Gambia.
In reaction to the new measure, the Senegalese transport union has also decided to boycott the Gambian routes; instead they are using the route through the eastern part of Senegal in Tambacounda.
This problem has been taking place at the two main border crossing points of both countries: in the northern part of The Gambia at the Farafenni-Kerr Ayip (of Senegal) border, and at the Amdallai (in The Gambia)-Karang in Senegal border crossing.
Stranded passengers, on both sides of the border crossing points, told this paper that this unfortunate situation had been going on for the past two weeks.
"We have not been able to enter each other's territory as a result of the border closure by the two countries' transport unions," one passenger said.
According to some commercial drivers plying the routes, "the border closure has disrupted business in both countries, as goods could not be taken for sale into the two countries".
Political and economic analysts who spoke to The Point said such a problem does not promote the ECOWAS Protocol on free movement of people, goods and services.
However, according to reliable sources, authorities of both countries are trying to solve the problem amicably.
Read Other Articles In Article (Archive)