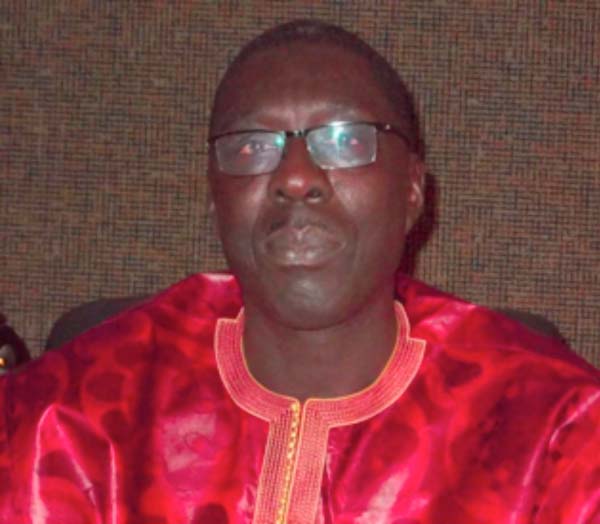 The Gambia's Minister of Trade, Industry, Regional Integration and Employment, Abdou Jobe, has said by virtue of the two countries' geographical relationship, Senegal and The Gambia needed to set the pace and intensify the co-relationship, so that ECOWAS would follow.

He said the two countries' co-relationship was defined by God and it does not exist anywhere.
Trade Minister made this statement while presiding over the official opening of the 8th bilateral meeting between the Senegalese Customs Administration and the Gambia Revenue Authority, which is being held in Banjul.
Minister Jobe expressed hope that the consultative forum would yield successful dividends.
"I want to make this point very clear that The Gambia and Senegal relationship is created by Allah; all of us found this relationship and the relationship will continue after here. Therefore, we have the moral obligation and responsibility to ensure that we nurture the relationship. We build on the relationship so that there will be peace and tranquility in our two countries," the Trade Minister advised customs experts.
He said it was important to note that all the initiatives of ECOWAS, AU and others found the two countries' integration in place, adding that the integration between The Gambia and Senegal is based on blood, and ordained by God.
"Generations have come and gone, and it is our generation that has the responsibility to work together and we must work together," he further advised.
Jobe said it is only through dialogue that they could address differences between Senegal and The Gambia.
"So we have those special gifts from God that we have to continue to cherish. Therefore, we will continue to encourage you that similar success is taking place and we should not be left behind."
He reminded the gathering that the two administrations, and the experts' bilateral consultation forum that took place on 15 May in Dakar and the outcome of those deliberations should reinforce a permanent dialogue, with a view to avoiding misunderstanding between the two countries.
In many cases, they are locked into problem because of misunderstanding; therefore, regular meetings and dialogue should be maintained, Jobe added.
"We encourage customs experts to continue with this type of dialogue, as a good relationship between the two countries should not only based on mutual respect and trust, but also in fulfillment of their commitment from both sides.
He commended the Gambia Revenue Authority and the organizing committee for ensuring that the meeting is realised successfully.
He said they need to continue the sensitization, in which "Senegalo-Gambia secretariat comes into play".
"We should not harass our people, we should work for our people; therefore, we have to respect our protocols and our national laws, but at the same time we have to facilitate for people to be able to move from one place to another, because of the economic benefits of enhancing smooth movement of people," Minister Jobe said.
Read Other Articles In Article (Archive)