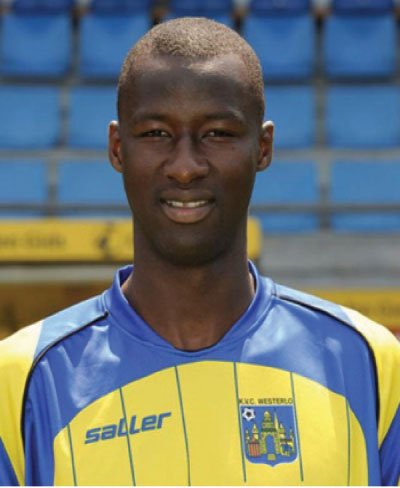 Gambia international Momodou Ceesay has moved from MSK Zilina to FC Kairat Almaty in the Kazakhstan Premier League.
After two and a half years on the team MSK Zilina has sent Gambian striker to FC Kairat Almaty, www.mskzilina.sk has stated.
The club's statement pointed out: "Striker Momodou Ceesay has left the club six-times champion since 1st February and will operate in Kazakh team, FC Kairat Almaty. FC Kairat Almaty (Kazakhstan) have agreed to take Ceesay Gambian striker.
"Ceesay came to Zilina in the summer of 2010 and premiered in yellow and green jersey played for three seasons and featured in the Champions League.
"Their goals in the playoffs UCL against Sparta Prague contributed significantly to one of the greatest achievements in the history of the club advance to the group stage of UCL.
"Momodou Ceesay already during the autumn Champions League made no secret to the fact that the MSK Zilina wants to leave the club after two and a half years of operation in Slovakia and his request was granted.
"Engagement with the new club for M.Ceesay ensured the same agency that brought him to Zilina, and is also the holder of the rights to the player. Therefore MSK Zilina to transfer an amount of €450.000, - EUR taking part. The financial demands of the player and the fact that his contract ended in the summer, MSK Zilina welcomed this opportunity. Definitive conclusion M.Ceesay transfer that remains is to undergo a successful health check player."
Roman Grešo, PR manager said: "We want to thank M. Ceesay for the work during his time at club and wish his future career achievements like the club, which reached the Slovak Republic."
Read Other Articles In Article (Archive)