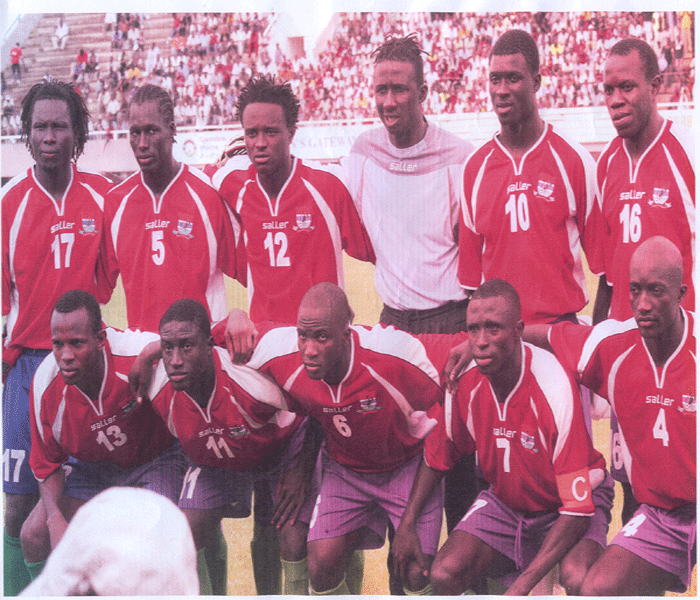 The Scorpions of The Gambia held the Lone Stars of Liberia to a 1-1 draw in Monrovia, in the World and African cup qualifiers in Angola and South Africa.
The game kicked off at 4pm yesterday, June 1st2008. The Scorpions took the lead in the 17thminute throughMustapha Jarjue alias (Tubabo).
In a commentary monitored at The Gambia Radio and Television Services, the Scorpions could have doubled their led aftergood
performances from Aziz Corr Nyang and Mustapha Jarju , but it looked liketheywere lackingin the finishing touch.
The Lone Stars got their equaliserin the 82ndminute of the second half to leveledthe scores for Liberia. The Gambia will now play Senegal on Sunday, 8thof June 2008, at the Independence stadium, in Bakau.
Meanwhile, Senegal have defeatedthe North African team, Algeria by 1-0 in Senegal, to ledthe table with 3 points. They are sharinggroup 6 along side Algeria, Liberia, and The Gambia.The Gambia's third fixture, scheduled between 13-14-15 weekend of June 2008, will see them host Algeria, in another cracker in Banjul.
In group 6 Results
Senegal 1- Algeria 0
Liberia 1- Gambia 1
Read Other Articles In Article (Archive)