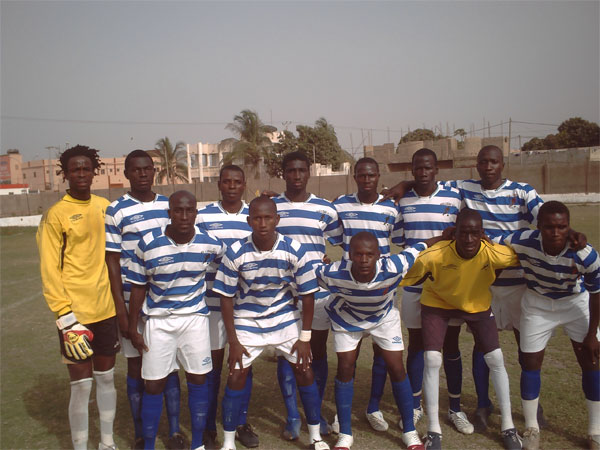 A draw with Gamtel on Saturday, has lessened the gap between Wallidan and fellow contenders in the race for the national first division title.
The blue boys of Wallidan and Gamtel had a difficult encounter over the weekend. The first half was goal-less. But in the 75thand 86thminutes of the game both teams recorded their goals through a penalty awarded by the central referee.The first being scored by Wallidan Striker Sainey Touray and that of the opposing side being scored by Kabba Jobe of Gamtel.
With a few more matches to go, Wallidan are now on 30 points and waiting on the results of its closest challenger Samger, who will met GPA today to reduce the margin between the two sides. A win for Samger will mean the differences between the two sides will be a single point therefore making the chase a bit open in the last matches.
Real, could have been in the race had they not squandered their chances over the weekend to the Red Devils of Hawks after staging a 1-1 draw.
They are currently holding 3rdspot by 2 points followed by Hawks with 25.Sea View have increased their chances of avoiding the relegation zone by moving up from 15 to 18 points, after snatching a 1-0 win over Bakau United. Bakau united are still remaining stagnant in the red zone with fourteen points.
In an all Bakau affair, Steve Biko drew with Africell Saitmatty 0-0. Biko are now on 20 points while Africell Saitmatty moved to 19.In today's matches, bottom placed Interior will meet Armed forces in Serrekunda East.The other encounter between GPA and Samger will be played at Serrekunda West.
Read Other Articles In Article (Archive)