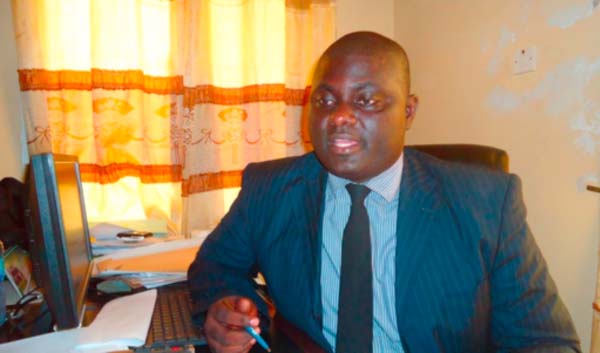 According to the deputy public relations officer of the National Drug Law Enforcement Agency (NDEA), Ousman Saidybah, the 2014 local statistics during the celebration of the international day against drug abuse and illicit drug trafficking, between 2010 and 2013, show that over 1500 people who were arrested with drugs were youths between the ages of 13 and 19 years.
The NDEA's deputy PRO was speaking on Saturday at the sensitisation training session for drug law enforcement members and other partner youth groups.
The training activity was held in Bakindik Lower Basic School, and organised by the Bakindik Youth Development Association, as part of their contribution to fight or discourage the use of drugs in their societies.
He said in The Gambia, especially in the area of research, there is visible evidence of the presence of narcotic drugs and psychotropic substances.
"These statistics raise a great cause for concern, looking at the age bracket of youths involved in drug abuse and illicit drug trafficking," he said, adding that they also testified to the fact that youths are actively involved in drug abuse and illicit drug-trafficking.
Officer Saidybah spoke of the cultivation and processing of cannabis sativa, and the transiting and storage of cocaine in and around countries sharing borders with The Gambia.
"The contiguous wide and porous borders between The Gambia and neighbouring countries sometimes facilitate the smuggling of these substances into The Gambia," he said.
It was significant to note that drugs could be either licit or illicit, based on the effects they induce on the brain, he said, adding that this was influenced by local and foreign drug barons and traffickers who use The Gambia and neighbouring countries as a base or transit point.
"The Rastafarian Cannabis Sativa is a cheap and affordable drug compared to other kinds of drugs like cocaine and heroin, which are expensive and difficult to maintain."
Saidybah also spoke of the "early exposure of youths to movies or thrillers portraying dealers or traffickers living a flamboyant and ostentatious life, without much consideration to the risk associated with such life".
He pointed out that the impact of drug abuse in The Gambia and illicit drug trafficking never prevails in isolation, and that the aftermath of its prevalence could have devastating consequences if not addressed at the right time.
He pointed out that the Drug Control Act 2003 provides the regulations on the use and possession of controlled drugs, prohibited drugs and related matters.
"Curing this menace, which robs individuals of their jobs, their families, and their free-will, may cost even more as they succumb to addiction," he said.
Deputy PRO Saidybah underscored that the policy of supply suppression or reduction aims at decreasing the available amount of illicit substances and making its cost prohibitively high.
Read Other Articles In Article (Archive)