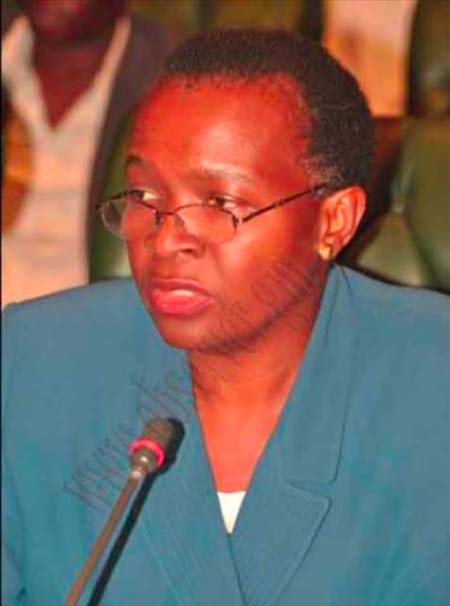 World Food Programme (WFP), in collaboration with MoBSE, recently held a national validation workshop of school feeding for stakeholders at a function held at the Ocean Bay Hotel in Bakau.
The workshop was held for national stakeholders who have a role to play or who could benefit from the local procurement manual, to jointly review the draft report and provide feedback.
The recommendations that emerged from the workshop would be integrated into the report by the international consultants.
Speaking at the workshop, WFP country representative, Victoria Ginger, said it was very important for her to join the validation workshop of the National Local Procurement manual for school-feeding programme.
She thanked MoBSE for the instrumental guide, saying she is confident that under their able leadership and the commitment of the stakeholders, the homegrown school-feeding and local procurement manual would meet its ultimate objectives.
As part of the programme to establish the foundation for a nationally- owned, sustainable school-feeding programmes, a Local Procurement Feasibility Study was conducted and recently validated.
The study made recommendations for the successful implementation of local procurement activities for homegrown school-feeding in The Gambia, WFP Rep added.
A key recommendation was to develop guidelines and procedures for all, especially the farmer groups, and following from this, a local procurement manual was subsequently developed, she said.
It was the desire of both MoBSE and WFP to see that the guidance provided in the manual is fully adhered to, she stated, saying that would greatly ease the process of working with farmer groups significantly.
According to her, the manual is designed to provide tools to effectively integrate farmer associations/groups/cooperatives and Small and Medium Enterprises (SMEs) as suppliers through capacity building and assessment, by creating a strategy for local procurement.
She disclosed that MoBSE and WFP have successfully purchased 61.8 metric tonnes of locally produced milled rice for the school-feeding programme, which "shows that Local Procurement for the homegrown school feeding programme is possible."
Read Other Articles In Article (Archive)