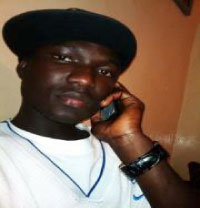 The Sanyang Youth and Sports Committee (SYSC) has protested against Kombo South District Sports Committee's (KSDSC) decision to suspend Sanyang for the next two district football tournaments after slamming at them a fine of D5,000.
Sanyang were suspended and fined by the KSDSC when they failed to turn up for the Kombo South District Football Tournament final game against Sifoe in November 2011 at the Gunjur Nyamina Football Field.
The technical secretary of SYSC, Alieu Jassey, who was very disappointed in the way and manner the KSDSC treated Sanyang during the tournament, said the judgments and decisions taken throughout the tournament were not in line with the objectives of the tournament.
The objective of the tournament is to bring oneness, unity, equity, mutual understanding, sociability, justice, talent finding and fortification of football within the district, they said.
He stated that sports lovers across the district and the nation at large were disappointed that these qualities mentioned above were not the standards manifested during the tournament.
He further stated that according to KSDSC the games will be played in Gunjur and Sanyang football fields respectively in the event there is violence on any of the two grounds, the venue could be subjected to changes in which case a third venue will be chosen within the district.
He added that the Gunjur and Kartong game should have been played in Sanyang but the district committee decided to shift the game to Sifoe because of a small fracas that occurred between Kartong and Sanyang during the 2009 Kombo South District Football Tournament.
He said: "Sanyang and Gunjur semifinal match, which according to the fixtures, were supposed to be played in Sanyang but the district sports committee decided to shift the game to Brikama Box Bar Mini-stadium, in which Sanyang won Gunjur 2-0 courtesy of Buba M. Bojang and Abdou Sula Bojang strikes.
"During and after their semifinal game against Gunjur in Brikama their players were stoned at Gunjur Sanyang junction where some of their fans sustained serious injuries," Jassey said, adding that Sanyang boycotted the final game for security reasons. 
He therefore called on the KSDSC executives to resign with immediate effect.
Read Other Articles In Article (Archive)