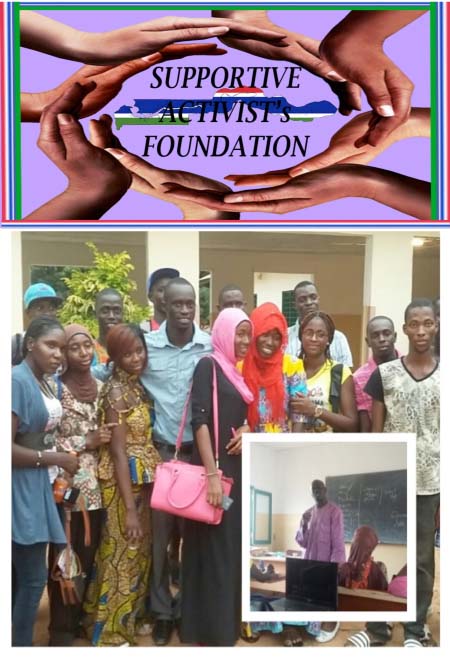 Supportive Activist's Foundation (SAF) has organised a training programme on mental health issues at Bakoteh Community Centre on Saturday.

The organisation was created by a group of young people of different religion and culture with the same objective of giving support to the mentally ill individuals and the needy people in order to have a positive societal change.
Speaking on the occasion, the programme manager for mental health and substance abuse at Tanka Tanka Psychiatric Hospital, Bakary Sonko said the training was "very encouraging and innovative" in raising the awareness of mental health issues.
"This training is very necessary as there are so many socially, physically and mentally ill people in our societies who need your help in order to reduce the stigma and discrimination," he said.
He commended SAF for the initiative to strengthen information systems and research relevant to mental health.
Solomon Correa, managing director of SAF, said it is part of their core objectives to observe and care for the mentally ill individuals in the society.
"It is part of our core objectives to observe and care for every mentally ill and needy person in our society in order to give them the opportunity to contribute to the development of the country," he said.
Mr Correa said SAF has plans to embark on more sensitisation campaigns in order to raise public awareness on mental health issues to reduce the stigma associated with it.
"Many thanks to the Ministry of Health and Social Welfare especially Bakary Sonko for conducting a free lecture on the programme and Trust Quality Design for the 50 T-shirts to our members," he said.
Muhammed Touray, president of NHMH-GM, hailed the efforts of SAF for the initiative.
Momodou Bah, treasurer of SAF, called on philanthropists and other stakeholders to offer support to the realisation of the organisation's objectives.
Read Other Articles In Article (Archive)