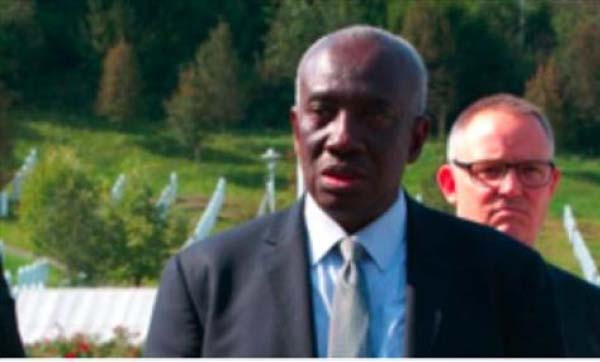 The Appeals Chamber of the UN Mechanism for international criminal tribunals sitting in Arusha on Thursday 18 December 2014 upheld the convictions of Augustin Ngirabatware for genocide and related crimes in connection with the Rwandan genocide against the Tutsis in 1994.
The appeals chamber accordingly dismissed most of his grounds of appeal.
Ngirabatware was the former minister of planning in the
Rwandan government at the time of the genocide. He had been earlier convicted in December 2012 by the UN International Criminal Tribunal for Rwanda.
The appeals chamber of the mechanism confirmed his conviction for instigating, aiding and abetting genocide based on his role in distributing weapons to the ruling party militia and his statements urging them to eliminate Tutsis.
Ngirabatware was also found guilty of direct and public incitement to others to kill Tutsis.
The appeals chamber however acquitted him on the count of rape as a crime against humanity due to defects in the indictment and pleadings.
The appeals chamber sentenced Ngirabatware to 30 years in prison, a reduction of 5 years from the original sentence of 35 years imposed by the trial chamber.
Mr Ngirabatware was arrested in Germany from where he was transferred to Arusha for trial. This is the first appeals case of the mechanism.
The Mechanism for international criminal tribunals with a branch each in Arusha, Tanzania, and The Hague, The Netherlands, was created by the UN Security Council in 2012 to take over, continue and finish the functions of the Rwanda ICTR and Yugoslav ICTY tribunals.
Its chief prosecutor is Gambian national Hon Justice Hassan Bubacar Jallow, who is also concurrently serving as chief prosecutor of the UN Rwanda Tribunal in Arusha.
Read Other Articles In Article (Archive)