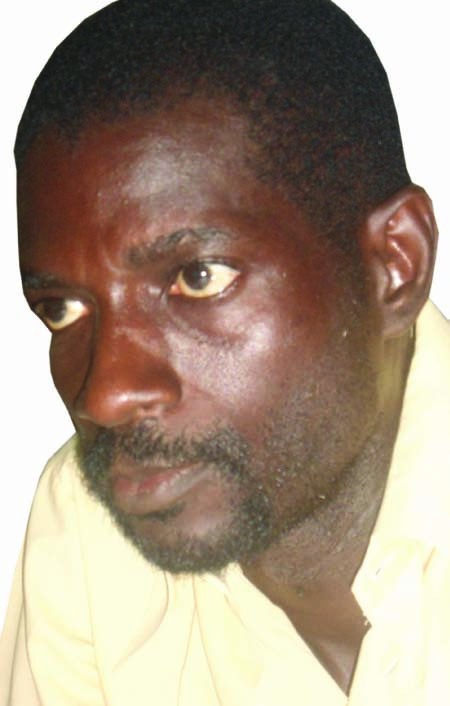 As media practitioners in The Gambia brace up for the forthcoming congress of the Gambia Press Union (GPU), which is slated to take place on Saturday 20 December 2014, The Point caught up with the current president of the union, Emil Touray.
Speaking yesterday in an interview with The Point at the paper's office on Garba Jahumpa Road, Mr Touray, whose three-year term of office ends on the day of the congress, declared his intention to serve again as president of the media's apex body in the country; hence has decided to throw his hat into the ring of those battling for the GPU presidency.
In this excerpt of the interview, Mr Touray also speaks of the challenges his executive faced in the last 3 years, and what he plans to do if re-elected as president of the GPU.
Mr Emil Touray, the next GPU Congress is just around the corner. Are you going to run again for GPU presidency?
Yes, I will contest in the forthcoming GPU congress.
What are some of your experiences and challenges in the last three years?
The past three years have been challenging in view of the fact that we had limited resources, and had to do a lot of things; and because of that we had to move heaven and earth with a view to ensuring that we attain our objectives.
Our challenge in my view has been the arrest of some of our members who were tried in various courts.Instead of us concentrating on mobilizing resources for the development of the GPU for capacity building, we spent a lot of time and resources on such matters. We had to mobilize funds to ensure that we hire counsel that would represent our members in court, and this really took a good part of our time.
Not only that, when our members are arrested, there are instances we have to go to their detention centres, and we need resources to do that. This situation also took our valuable time, in light of the fact that nearly all of us work for media organizations. We could have also used that time on other things that would develop the GPU.
Another problem we faced, was the fact that our members are not well-paid by the media houses, and this has become a challenge to us because our members would always like us to confront publishers of these organizations.
We believe it is through dialogue that we can change the media landscape, but some do not know the approach. They want to use force, and because of that sometimes we come under a barrage of criticisms.
Another challenge is the fact that our approach to issues does not sometimes go down well with some of our members. Some members believe that we have to be confrontational in order to solve our problems.
But time and again we have realised that confrontation does not solve problems; instead it aggravates the situation.So in a situation where we feel that we have to engage in dialogue, it is sometimes misunderstood by our members.
There are instances when a member would be arrested, and some people or some of the members would feel that we have to issue a statement to condemn the action. When we critically look at the situation we sometimes feel that issuing a statement would only worsen the situation; in such instances, we do not issue a statement, and our members would tend to misconstrue things.
When a member is arrested and we consult counsel, our actions are dictated by the advice we get from counsel. Given that some of our members are lay people in terms of legal matters, they do not understand these things and sometimes they attack us, but we believe that this is part of the democratic process, because the fact that they can criticize us means that democracy is at work in the GPU.
The other challenge we face is the fact that we cannot train a lot of people in our journalism school, because we do not have a lot of resources. This in my view is a great challenge; so we believe that if we have enough resources we would be able to train a lot of our members.
What are your plans, if you happen to be re-elected, to serve as President of the GPU?
My plan is to work to enhancing the welfare of the journalists, and one way the GPU can achieve this is to work with the media organizations and the government.
If the media and the GPU want to do it without the support of the government, it will be very difficult. So we feel that we have to work with the government, and if possible to talk to them so that certain taxes that are usually charged newspapers are waived.
We would also try to create an enabling environment for people who have the financial muscle to invest in the media industry.Without the investment of people who have the required resources to run media organizations, it would be very difficult for Gambian journalists to receive remuneration like their counterparts in other parts of the world. So this is something we want to work on.
Another thing we want to do is to work with the government with a view to ensuring that they look at some of the laws affecting media freedoms.
We also want to mobilize resources with a view to training several journalists at the GPU School of Journalism.
We cannot call for free media when the journalists themselves would be eventually dragged to courts by individuals; so we believe that we have to build capacity not only for our members, but also for people who work in the media.
As there are several people working for the radio stations that are not journalists. It is, therefore, important that such people are also trained. So we will be looking for funds with a view to training such individuals, as well as journalists.
We also want to make our members understand what is stipulated in the laws of The Gambia, because one cannot be a media worker without understanding the law. Hence we will work to ensure that we train our members to understand what the law says. 
Read Other Articles In Article (Archive)