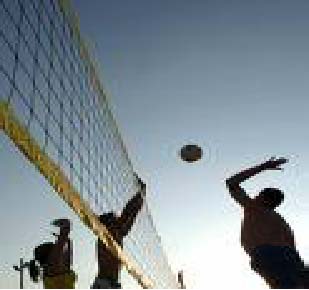 Musa Casa Taal, President of the Gambia Volleyball Association (GVBA), has said that the club coaches that took part in the recently concluded National Volleyball League will take part in a four-day coaching training to be conducted by an instructor from the Development Centre in Senegal.
The training, which will take place from 17 to 20 January 2011 at the Gambia National Olympic Committee House, according to the GVBA president, is meant to equip coaches with the knowledge of how to nurture talents and scout players.
Mr Taal said the coaches that will take part in the training will automatically earn promotion to join the coaches commission of Zone II, adding that from there they will also attend the second stage of the coaching training to be held in Dakar.
"The coaches will later be selected to become Zonal Commission Coaches or Instructors for CAVB," he added.
In a separate development, the Gambia National Volleyball team, recently returned from Senegal after taking part in the London 2012 Olympics Beach Volleyball Qualifiers in which they finished third position
Five countries competed in the volleyball qualifiers, said Cassa Taal, who headed the Gambian delegation to Dakar.
Taal said the qualifiers were divided into two groups, adding that The Gambia were pitted in the same group against Senegal where they secured third place to make it through to the next stage of the qualifiers to be held in Morocco.
He stated that if they qualify from that stage they would be heading for South Africa and if they qualify in South Africa, they would proceed to take part in the London 2012 Olympic Beach Volleyball competition.
"This is the first time The Gambia is reaching this stage in the qualifiers," Taal said, saying the performance of the players is "very promising".
Meanwhile, Olympafrica Centre/Serrekunda East Male Volleyball team is through to the final of the Knock-out competition of The Gambia Volleyball Association.
They beat the Gambia Armed Forces in their semifinal encounter by 3 sets to 2 sets on 12 January 2011 at the Fajara Barracks Volleyball Lawn.
Olympafrica Centre/Serrekunda East Male Volleyball team will now face Gamtel/Gamcel Male Volleyball team in the final.
In the female final, Gamtel/Gamcel Female Volleyball team will battle it out with Interior Female Volleyball team in a date to be announced by the Gambia Volleyball Association.       
Read Other Articles In Article (Archive)