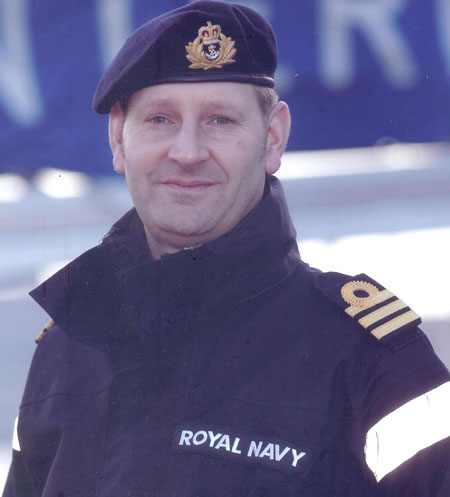 A British Royal Navy Ship, known as HMS Enterprise Ship, measuring 91 meters long and 3000 tones is currently in the country.
The British High Commission on Monday 7th September 2009, invited dignitaries and the press to the ship for viewing.
As part of the event a colourful reception was also held for the invited guests.
Speaking to reporters on board the ship, Commander Adam James, the Captain of the ship said the ship is currently conducting military data gathering operations in West Africa.
Noting that her task includes assuring freedom of navigation for both the military and civilian mariners, through bathymetric and oceanographic operations, he said, there is 48-member crew on board the ship.
"We were in Sierra Leone for the past three months and from here we will be going back to UK", Adam said.
He further revealed that while in Banjul, the crew would provide training for the Gambian navy to enhance the former's capacity towards regional engagements.
The visit, he added, is also meant to support the efforts of the British High Commissioner in Banjul and his Defence Attaché.
Commandant Adams appealed to the government to give more resources to the navy in order to enable them carry out its duties effectively, thus protecting the country's territorial waters.
"Your navy is very important because most of your goods pass through them," he emphasised.
Meanwhile, according to official sources, HMS also provides security and reassurance to a lawless region of Africa, particularly when among Nigerian offshore oil fields.
Present at the occasion were H.E Phil Sinkinson, the British High Commissioner, US Ambassador Barry Wells, senior government officials, and a host of other dignitaries.
Meanwhile, this paper has been reliably informed that the ship through defence relations and promoting the wider interests of the UK will continue to conduct operations in the region until later this year when it will make her way into the Indian Ocean and the Gulf.
Read Other Articles In Article (Archive)