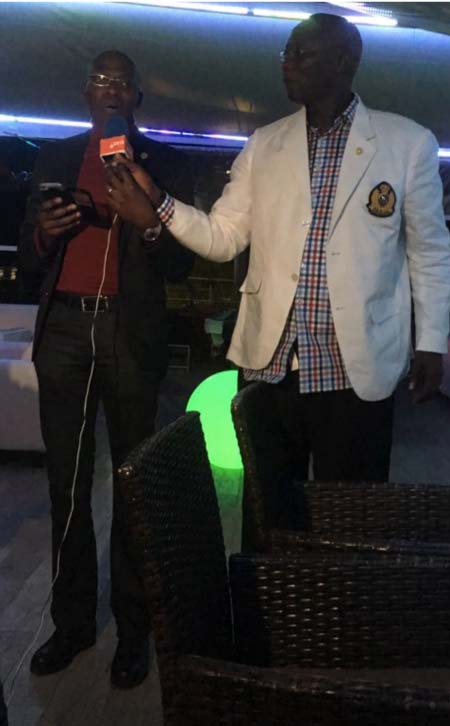 The Rotary Club of Fajara at the weekend held a handing over ceremony where the baton of leadership was passed to the new president Adam Wadda by the outgoing president Ibrahima Toure.

Rotarian Wadda is now confirmed president of Rotary Club of Fajara for year 2016/2017.
The ceremony, held at the Moonroof Lounge in Senegambia, was attended by Rotarians from the Rotary Club of Banjul and visiting Rotarians from the Prestatyn Club in North Wales, and other wishers.
Shortly before the handing over, the outgoing President Toure said the Rotary Club of Fajara under his stewardship inaugurated the WASH facility at the Edward Francis Small Teaching Hospital, donated medical items to the same hospital, among others.
The new president, Rotarian Wadda thanked club members for their support, stressing that the year 2016/2017 would be one of building for the Rotary Club of Fajara.
Wadda made history as the first Rotarian to be selected to serve as the Rotary Club of Fajara president twice.
Rotary is an organisation of business and professional leaders, worldwide, who provide humanitarian service, promote high ethical standards in all vocations, and help build goodwill and peace in the world.
Since its charter 16 years ago, the Rotary Club of Fajara has continued to thrive and cement its presence in the neighbourhoods and local communities around The Gambia.
Read Other Articles In Article (Archive)