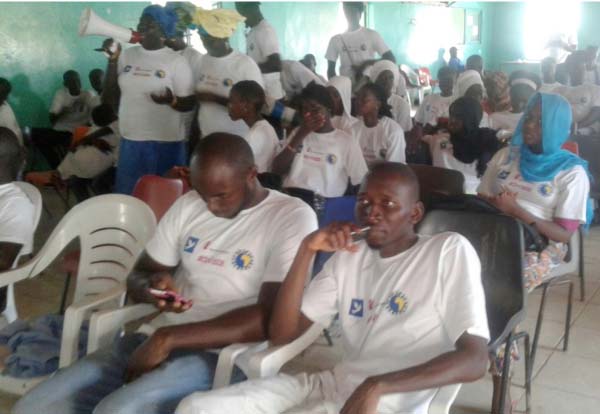 Child Protection Alliance (CPA), in partnership with Peace Ambassadors, Voice of the Young, and Activista, on Saturday commemorated the Day of the African Child (DAC) on the theme 'Maintaining peace: Roles of children and young people in peace building'.

The day has been set aside by the African Union in remembrance of the victims of the 1976 Soweto students uprising. It was also set aside to encourage African states to critically reflect on the plight of children and map out strategies to improve children's standard of living.
The commemoration was held at the hall of President's International Award Scheme in Bakau.
Njundu Drammeh, national coordinator of CPA, said DAC is "indeed very important" in the history of the African child.
It was the day when hundreds of school children were shot down by South African security forces simply because they were protesting to a particular language that will isolate them from the rest of the world, the African language.
The street protests lasted over a fortnight and resulted in the death of more than a hundred school children and thousand more suffered injuries.
Executive Director of Social Welfare Fanta Bai Secka said DAC availed stakeholders another opportunity to mobilise efforts for the sake of children's welfare, and to promote children's human rights to a wider audience.
She commended The Gambia government for criminalising child marriage, saying that protection of child rights should be everybody's business.
The rights of children should be safeguarded by all, but most particularly by the family of the child and the states, Mrs Secka said.
Lamin Darboe, executive director of the National Youth Council, said commemorating DAC is important as it avail stakeholders the opportunity to reflect on the importance of protecting the rights of the child.
Read Other Articles In Article (Archive)