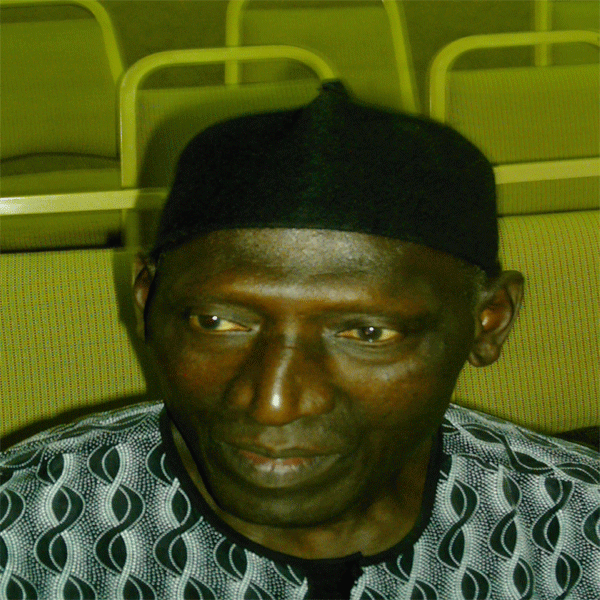 In what could be seen as another instance of tough talking by a prominent African politician against the African Union and Western governments, in particular, Hon. Sidia Jatta, the National Assembly Member for Wuli West constituency, has spoken against what he called the African Union's failure to take part in the current crisis in Libya.
In his contribution to the motion on the adjournment debate at the National Assembly on Thursday, Hon. Jatta also slammed Western governments for "scrambling over Libya's resources".
"As we speak right now, the French President and the British Prime Minister are in Tripoli scrambling over Libya. They are there pretending that they went there to give support to the Libyan people, but the fundamental thing is that they are scrambling over the resources of Libya," he stated.
The Wuli West parliamentarian, who is poised as a titan in the opposition National Alliance for Democracy and Development (NADD), told his fellow parliamentarians that while the conflict is Libya is getting worse, the AU is comfortably sitting down refusing to recognize the rebel National Transitional Council or do anything meaningful in the name of the sovereignty of the continent.
"Why can't the African Union for once decide and say no to all this, and call for a national conference in Libya to put to an end to the crisis. They can do that in the interest of the continent, but they are refusing to do so. The West is already scrambling over everything in Libya, and they have a strong foothold in there," Hon. Jatta added.
While questioning the use of the African Union, Hon. Jatta said the sovereignty of the African continent is massacred on the altar of indifference to Africa's fundamental problems.
"Our continent is being massacred on the altar of indifference to the political problems of this continent, and I think we have to talk because Libya is slipping away gradually from Africa," he said.
According to Hon. Jatta, who is also a member of the Pan African Parliament, the role played by Libya in the affairs of the African continent will be totally different when they resettle.
In his analysis, the tragedy of the situation in Libya is that Gaddafi is no more, but the new ones are also not yet.
"As at now, there is war going on in four different towns in Libya, and Libyans themselves are saying that Gaddafi is still important in Libya because he still has strong support on the ground," he stated, further noting that, with all this happening, the AU is sitting down comfortably looking at those he called "wolves in sheep's clothes" scrambling over the resources of the continent.
In his view, the recent remarks by the current leader of the National Transitional Council in Libya, implies that Libya should also be indifferent to the affairs of Africa, in the final analysis.
Read Other Articles In Article (Archive)