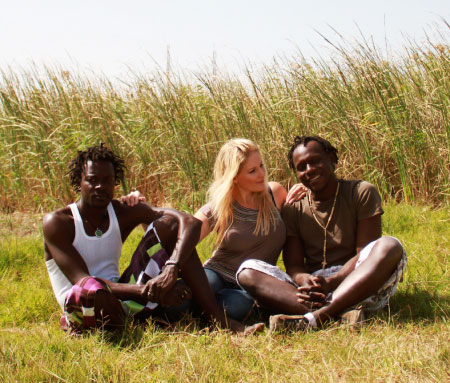 As part of promoting the band as well as taking Gambian music to higher heights, Roots Bongo Band is in epic preparation to embark on a musical tour within the greater Banjul area.
The purpose of the tour is to promote the band as well as to collaborate with Gambian artistes to promote Gambian music inside out.
Located in Kotu layout, its main base, the band performs live every Saturday at the Roots Bongo Bar and Restaurant starting from 8pm onwards featuring DJ Fireman.
Speaking in an interview with Entertainment on Wednesday at the Roots Bongo Bar and Restaurant in Kololi, Nina Beste, the band manager, said 2013 musical tour within the Kombo area will start on 8 February in Gunjur, and on 22 February the landmark shows will continue in Brikama.
On 8 March the band will also perform in the capital city of Banjul along with prominent Gambian artistes.
The band will also be on stage on 22 March in Sukuta to entertain music lovers.
On12 April the band and its team will treat party people in London corner. They will also perform in Bakau on 26 April.
According to the band manager, they will have a festival along with prominent Gambian artistes during the tour to celebrate Bob Marley Day at the Tallinding Buffer Zone.
At the bar we have a professional pool table where people entertain themselves as well as free internet access," Nina Beste said.
We actually go for the local people because we have been pushed from the tourism area," she also noted, saying they are still hoping to operate their beach bar.
We are expecting to achieve a lot from this tour and we are still looking for a keyboard player," Beste said.
For more information on the band one can go to www.rootsbongo.com or email info@rootsbongoband.com
Read Other Articles In Article (Archive)