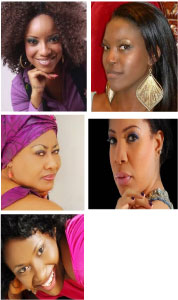 The Nollywood & African Film Critics' Awards (NAFCA), lso known as "The African Oscars Award", is an accolade bestowed by the Nollywood Film Critics USA, the official movie review organization for Nollywood and African movies, to recognize excellence of professionals in the African film industry, including directors, actors, writers, humanitarians and dignitaries.
The prestigious Nollywood & African Film Critics' Award is one of the most prominent award ceremonies in the African film industry and the only awards to boast of African movie superstars, filmmakers and dignitaries from around the world under one roof for the biggest African film and honorary awards ever created for African by Africans.
NAFCA is from a professional organization to help improve the African film industry's image and promote Nollywood and African films worldwide.
NAFCA serves as an award of merit for distinctive achievement in the African film industry.
Nollywood & African Film Critics' Awards are considered the highest USA-based awards honoring dignitaries, humanitarians and excellence in African filmmaking.
Commenting on the awards from Raleigh North Carolina USA, Dr Olatoye said: "The award was a huge success with attendance by people from over 30 states and over 15 countries including Brazil.
It was like Christmas in September. "All the guests were serenaded with musical performances by singers from across Africa including Nigeria, Ghana, Congo, Cameroon and Angola and to welcome our guests from around the world to our two beautiful hosting cities of Raleigh and Durham, North Carolina
"We are really grateful to our guests, sponsors, North Carolina Museum of Art, The luxurious Carolina Theater for their professionalism, and our production team (Erawoc Bros Group) for making these prestigious awards a huge success."
Finally Dr Olatoye said: "We as Africans should be proud of our accomplishments for having the vision to make African Oscars Awards happen."
Also commenting on the event, Ms Deborah Murphy of North Carolina Museum of Art said: "We enjoyed having the summit and the premier here at the museum. We are excited by all the possibilities for the African film industry.
"We congratulate Dr Olatoye and the NAFCA team on an excellent job and most importantly for having the vision to get it all done. They've enticed the world to visit Raleigh."
Read Other Articles In Article (Archive)