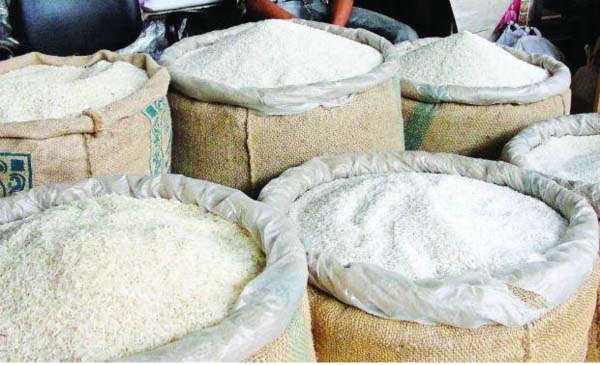 Retail prices of rice in The Gambia have dropped these days, The Point has reliably learnt.
The reduction of the rice price, according to our sources, was necessitated by the fact that world market prices of rice have declined.
Some of the shopkeepers in Banjul and its environs who spoke to our reporters confirmed the price reduction.
Our reporters, who also visited different markets in town to verify the current prices of rice in the country over the weekend, discovered that the American rice (the white 50kg bag of rice) which was being sold at D1,150 a bag, is now sold at D1,050; the pink and red 50kg bags of rice also sold at D1,000 is now D950.
The 25% 50kg bag of rice, sold at D1,350 is now reduced to D1,300.
The 50kg bag of Sadam rice, sold at D1,400, is now sold at D1,350.
The Gambia government is working hard to ensure the country produce the rice it consumes, especially since rice is a staple food of the country.
The government plans to ban importation of rice into The Gambia by end of September this year, as it puts measures in place to let the country produce at least the amount of rice it consumes.
It would be recalled that annual rice importation into The Gambia from countries like India, Thailand and Brazil is about 175,500 metric tonnes, which is an importation bill of US$50 million.
Presently The Gambia produces annually about 24,895 tonnes of rice. 
Read Other Articles In Article (Archive)