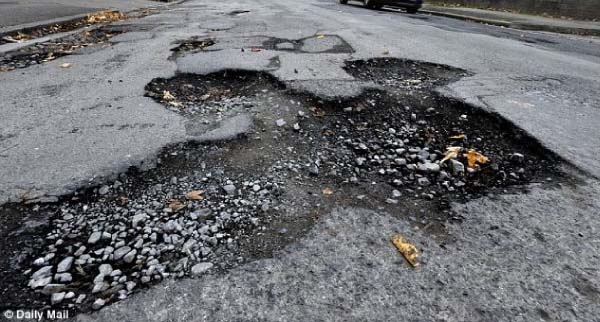 The communities residing along Sinchu Alagie and Wellingara Highway have renewed their call for the rehabilitation of the road, which they described as "horrible".
According to them, the state of the road had caused so much hard time and constraints to commuters in getting commercial vehicles to go to work or their places of business, as drivers are reluctant to use the Coastal Road.
Speaking to this paper, one Omar Secka, a commercial driver, said because of the bad condition of the road from Coastal Road, many drivers are now reluctant to use the route; they preferred using the Westfield Lamin-Brikama route.
He appealed to the authorities concerned to urgently heed their call, and come to their rescue by properly rehabilitating the road in order to address the concerns of the communities in the area.
Also speaking, one Sally Jarju, a student, sympathised with commuters of the said road, by joining them to appeal to the authorities concerned to rehabilitate the road.
She as well called on commercial vehicle drivers to desist from making life more difficult for the people by being too reluctant to transport passengers, or worst still take more fare from them by shortening the distance and causing them to pay twice the fare they used to pay for the usual and normal route.
She also appealed to the ministry responsible for roads to come to the aid of the said communities. Students, she said, are also suffering the same fate as other passengers, which is seriously affecting their schooling by making them late for classes.
Jainaba Jallow, a vendor, said because of the road condition in Wellingara, she is currently looking for a house in Latrikunda, as she finds it difficult to get to her place of business on time.
Speaker after speaker echoed similar messages about the state of the Coastal Road and its vicinity, as commuters continue to suffer on a daily basis.
Read Other Articles In Article (Archive)