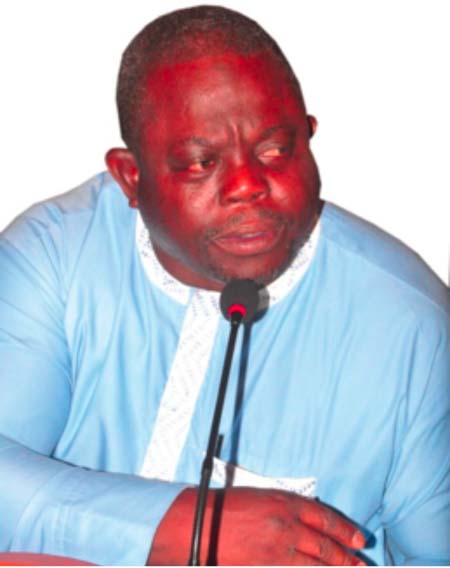 Dr Aboubacar A. Senghore, Minister of Higher Education, Research, Science and Technology (MoHERST), has said that research should dictate or direct any meaningful development, adding that nations cannot develop without research.
Dr Senghore made these remarks yesterday at the NaNA conference hall while delivering his launching statement at a day's research stakeholders' consultative workshop organised by his ministry in its drive to prioritise research.
The key focus of the workshop was the Ministry's proposed programmes for research governance, research infrastructure, funding and partnerships, he said.
He said MoHERST has made efforts as regards research in The Gambia, but those countries that have been able "to go far ahead of us" are able to do so because of research. "We could not do without research," he added.
The ground of The Gambia is very fertile and "there are so many queries on the ground that needed answers, he continued, adding that such answers could only be gotten through research.
According to Minister Senghore, to fulfill their mandate as a ministry, which is the custodian of research, they have to take the bull by the horn.
The key activity needed to do is to have a research institution, as well as policy and laws that would formulate research activity in the country, he further stated.
One aspect which is key to research, science and technology is the involvement of the private sector in the promotion of research, he went on, adding "it is high time for us as a nation to do something about research".
"We have excellent consultants in research and therefore what we need to do now is to come together to put our heads and hearts together and push the development process," he further said.
He said the Gambia government places high importance on research, noting that the goal of the consultative workshop was to have a concentrated brainstorming session, which would result in comprehensive documentation on the way forward for the establishment of a robust research system for The Gambia, which would then be presented during the 1st National Research Conference slated for October 2015.
Ms Siga Fatima Jagne, the resource person at the workshop, in her statement, said they aim to have a strong research system in The Gambia with laws and institutions to meet the development challenges faced as a country.
"We have had a consistent lack of coherent research laws and related policies and institutions which have made it very difficult for research to take its rightful place in the development of our nation," Ms Jagne, who is the Director of International Development Support Services, said.
It was really important they meet as a group of people to be part of the research in the country to map a way for research work, she pointed out.
"Research is increasingly becoming complex and interrelated," she continued, and that good research would lead to good policies, excellent programming and better development for The Gambia.
Some of the problems we have been encountering are due to the fact that we do not have the data we needed to make good policies, and do what we need to do in all sectors." 
Read Other Articles In Article (Archive)