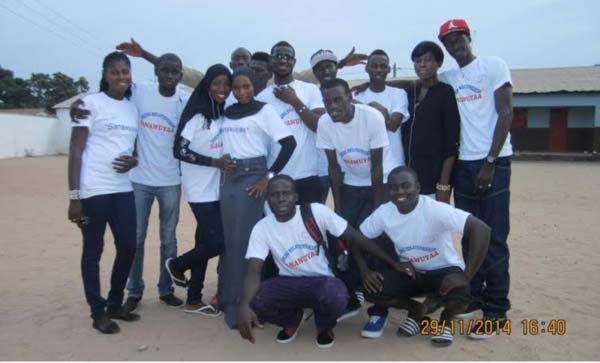 Kiang vs Badibu Joking Relationship ('Sanawuya') Association, an association promoting the traditional joking relation between Kiang and Badibu, clocks one year.
"Within one year, we have grown from being a social media page on Facebook to a well oriented 'Badiya' association that seeks to uphold and safeguard the already cordial relationship between the people of Kiang and Badibu," said Momodou Camara, secretary general of the association.
The Facebook page of the association is said to have grown from few members to more than 10,000, both Gambians and non-Gambians.
Mr Camara said that within the past year, the association has been striving both tangibly and intangibly to promote the jovial relations that started "since time immemorial".
The association has donated school items to Batelling and Jataba lower basic schools both in Kiang West District and has plans to do similar presentation to schools in Badibu in the near future.
It has also donated second-hand clothes and detergents to Tanka-Tanka psychiatric hospital in Mariama Kunda.
The Sanawuya association has conducted series of radio programmes at Brikama FMB, Kerewan FM and Capital FM mainly on the joking relationship.
Mr Camara said through the support of Alhaji Lamin Darboe of Falinkuta Enterprises, since inception, the association always strives to promote the moral and socio-cultural ethics of Kiang and Badibu for the younger generation to learn and adopt.
He said they are open to collaboration with other associations within and outside Lower River and North Bank regions to bring meaningful developments to the people of Kiang and Badibu, and above all maintain the cordial ties between the two people.
"It is also part of our plans to embark on projects which will uplift and empower the people of Kiang and Badibu culturally, traditionally, economically, socially, educationally and morally," Mr Camara said.
"At our Facebook page, we usually upload funny images and jokes not only to enliven the page but to also to make people better understand the relationship between Kiang and Badibu," he said.  "I want to commend Ebrima Drammeh, a native of Kiang Tankular, for being the brain behind the creation of 'Kiang vs Badibu joking relationship' Facebook page."
Read Other Articles In Article (Archive)