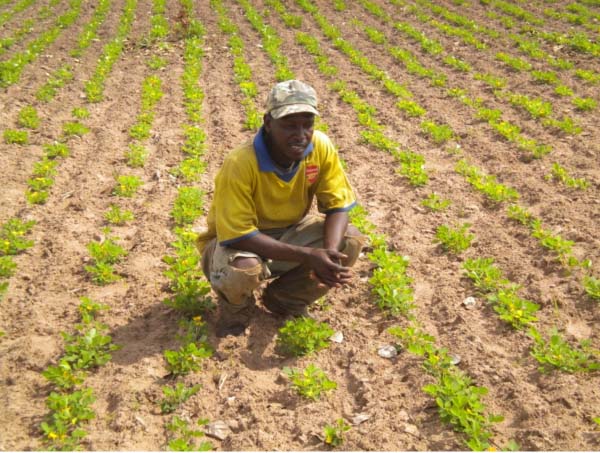 Njawara Agricultural Training Centre (NATC) in partnership with Development Agricultural Programme of Concern Universal has piloted a research project on adoption of climate change resilience crops to enhance food production and productivity.
The director of Njawara Agricultural Training Centre, Mama Manneh, said programme targets 60 farmers in North Bank Region and Central River Region north.
He said crops piloted include groundnut, cowpea, maize, rice, early millet and sorghum.
Speaking at the end of an assessment of field crops in NBR and CRR north under the pilot project, Mr Manneh said the trial project aims to identify and promote the use of local resources that are available to harvest a better yield.
He commended Development Agricultural Programmme of Concern Universal for partnership with NATC to promote food security through the adoption of best practices that are environmental friendly.
The objectives of the pilot project include enabling farmers adopt climate change resilience farming practices, and enhancing the capacity of farmers on best environmental practices through the use of organic manure as an alternative to chemical fertiliser.
It is also expected that the project would increase the use of ecological farming and soil conservation methods by men and women in beneficiary villages.
The initiative is said to be part of Njawara Agricultural Training Centre and Concern Universal's joint effort to empower farmers to increase food production and mitigate the effect of climate change.
Babou Saine, cowpea farmer, and Modou Bouye Sillah, groundnut farmer, of Kerr Omar Saine in Jokadou said the use of climate change resilience crops would enhance the productivity of farmers and contribute to food security.
Read Other Articles In Article (Archive)