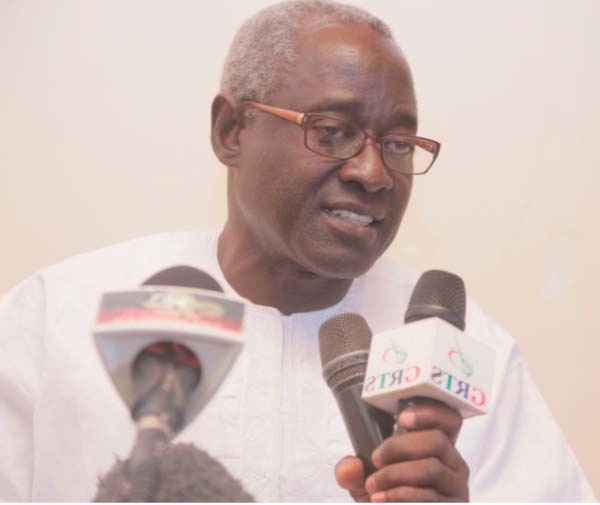 The National Assembly Members (NAMs) on Wednesday referred the appointment of Babucarr A. Suwaneh, President's Adama Barrow's pick for the post of the Ombudsman to the Public Appointments Committee (PAC) for scrutiny.

This came after Mr. Suwaneh's appointment letter was tabled by Vice President Dr. Isatou Touray before the lawmakers for approval and confirmation.
Vice President Touray said records indicate that Mr. Suwaneh, who is about 65 years of age had worked for 40 years in the Gambia Civil Service, rising through the ranks from classroom teacher to regional education director, before being offered the opportunity to serve as the deputy head of mission at the Gambian Embassy in People's Republic of China from 2016 to 2018.
She drew the attention of Assembly to section 2, subsection (3) of the Ombudsman Act, which stipulates that the appointee shall hold office for a period of five (5) years and shall be eligible for re-appointment. She also cited section 3, subsection 1(a) and (b), which prescribe the functions of the Ombudsman.
The Serrekunda lawmaker, Hon. Halifa Sallah referred Assembly to page 66 Standing Order of 114 in paragraph two, stating that there shall be duty of the public appointments committee to scrutinize, consider and advise upon all appointments to a public office to be made by the executive and subject to confirmation of the National Assembly.
"In that regard madam speaker, I would want to move that we refer this issue to the substantive committee for advice to the National Assembly," he said.
Read Other Articles In Article (Archive)