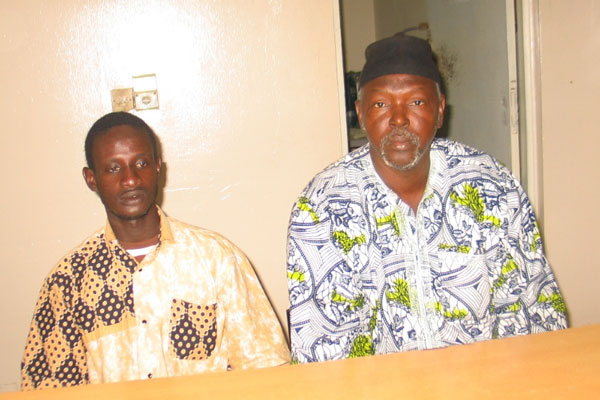 Home and abroad, far and near, the name Elhadji Ba is a name to be reckoned with as it's as popular as a President of a country. All thanks to his sense of humanity and imbued talent that has been deposited in him from above.
There is no denying that in the history of any country, successive generations must have individuals who serve as pillars of society, talk of the country, and of course some extraordinary men and women who provide inspiration to young upcoming and promising nationals of the state. Elhadji Ba belongs to this phylum of people in today's Gambia.
A renowned Senegalese comedian, Elhadji Bais currently in the country on a mission aimed at strengthening the already cordial relationship between the two sister countries.
Speaking to this reporter when he paid a courtesy call to The Point last Tuesday, Mr Ba said he has heard about The Gambia for a long time and being a renowned comedian, he deemed it necessary to pay a visit to The Gambia.
"What I have heard and seen and heard about The Gambia has impressed me a lot and I believe as a comedian, I help in building the culture between the two countries," he said. He described comedy as very important in the development of culture.
Based at Jawara Kunda in Dippa Kunda, Elhadji Ba also expressed his impression about some of the development that has taken place under the leadership of His Excellency Professor Alhaji Dr Yahya Jammeh.
"I have seen a lot of development in this country and I believe each and every Gambian should work hand in hand with the government towards the attainment of the Vision 2020 objective.
"The role of the President has been outstanding because he is an ardent leader who should be given all the desired support. I would like to meet with him," he added.
Elhadji Ba, who has been a comedian for almost 40 years also called on those who want to do their adverts with him to contact him on 7317246.
He was accompanied by Serign Habib Dem and Sheikh Mbackeh Nyass, who all commended Gambians for their hospitality.
Read Other Articles In Article (Archive)