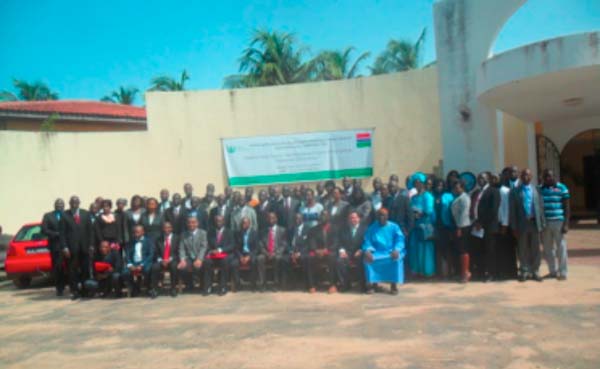 The sub-regional central banks Monday commenced a two-day seminar in Banjul on building Islamic finance in The Gambia.
The forum, held at the Ocean Bay Hotel in Bakau, brought together participants from Nigeria, Malaysia, Sierra Leone and The Gambia.
In his opening statement, Abdoulie Jallow, permanent secretary at the Ministry of Finance and Economic Affairs, said the forum is the final activity of the project titled: "Enhancing financial literacy and capacity building on Islamic instruments".
The project is funded by the Committee for Economic and Commercial Cooperation (COMCEC) of the Organisation of Islamic Cooperation (OIC).
The project, which commenced in April 2015, was secured through a joint application from the Finance Ministry and the Central Bank of The Gambia.
"One of the key aims of the OIC is to foster strong link within the Islamic world, and economic cooperation as one of the key facets for building such ties," PS Jallow said.
COMCEC was established in 1981 with the central aim of coordinating all OIC wide economic activities.
PS Jallow explained that COMCEC's vision is geared towards building solidarity, interdependence, mobility and good governance in OIC member states.
According to PS Jallow, COMCEC actualises this vision by promoting activities that help to disseminate knowledge and best practice in target areas that would help to address the economic and social challenges that are prevalent within some OIC member states.
He pointed out that the targeted cooperation areas are trade, transportation and communication, tourism, agriculture, poverty alleviation and finance.
PS Jallow further stated that the COMCEC project funding is a finance mechanism introduced by COMCEC member countries and the OIC institution to realise COMCEC's strategic objectives.
He said PCM projects are usually soft in character, and generally include activities such as analytical studies, reports, needs assessments, field trips, conferences, workshops, seminars and preparation of policy documents.
The deliverables of this project are being implemented by the financial supervision department of the Central Bank of The Gambia.
On behalf of MOFEA, he expressed gratitude for working with the Central Bank of The Gambia toward the successful implementation of the project
He said while they take account of the benefits of Islamic finance, they also acknowledge the challenges it may pose.
To this effect, he added, the rapid growth of this model of financial intermediation over the last decade has highlighted the need for the appropriate policy measures, to create the enabling environment for the operations and orderly growth of Islamic financial institutions.
This would require a multi-pronged effort from regulators, governments, private sector operators and other critical elements in the value chain, he said.
MOFEA is committed to play a leading role in this exercise in partnership with the Central Bank of The Gambia and other key local and regional institutions, PS Jallow declared.
Read Other Articles In Article (Archive)