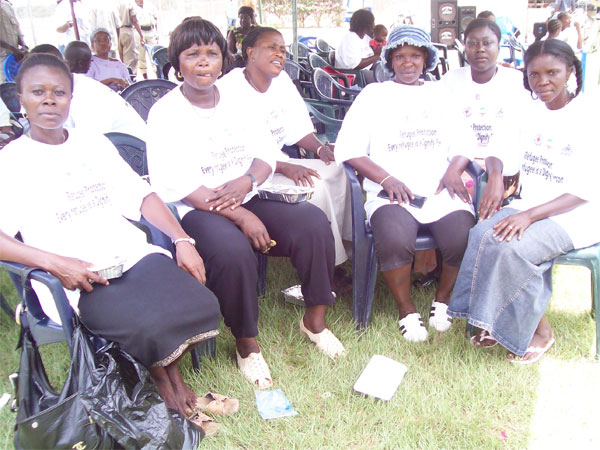 Sierra Leonean refugee women have cried with pity to the main refugee body in The Gambia for assistance in different aspects on World Refugee Day at the Stadium Hostel.
A good number of refugee women have made a passionate appeal to UNHCR The Gambia to consider assisting them with micro finance, skills training and to empower their training of trainers stating that most of them were single parents.
Zainab Kamara said, "We are aware of the decision for Sierra Leonean refugees, but they should also consider that poverty makes a lot of people fear going home and if that is the case then we need empowerment that will enable us integrate or return home empowered. We are single parents but we have tried to keep a good standard with no ones assistance, this time we want their assistance to boost us up."
Christiana Kamara, refugee chairperson, reiterated their quest for skills training as many Sierra Leonean women can read and have the potential to excel in any training offered to them as long as they are catered for. "We are appealing also for microfinance to enable business minded refugees to embark on business enterprises to uplift their status thus returning home with dignity and pride. Without this things will fall apart." 
Mabel Prosper Gbondo, one of the female refugees, in tears said she wants to study mass communication but has attempted three times but could not make it due to the money involved. "If UNHCR can help us to train, be equipped and give us the opportunity to be part of the microfinance loan scheme, then they would have empowered us to either return home or to integrate as already suggested. We want empowerment." Some of the women were in tears for their plight and heart rendering stories and are soliciting the authorities for understanding." Elizabeth Alladin asked for UNHCR's understanding and to help women refugees before the cessation clause is applied, come December.
Read Other Articles In Article (Archive)