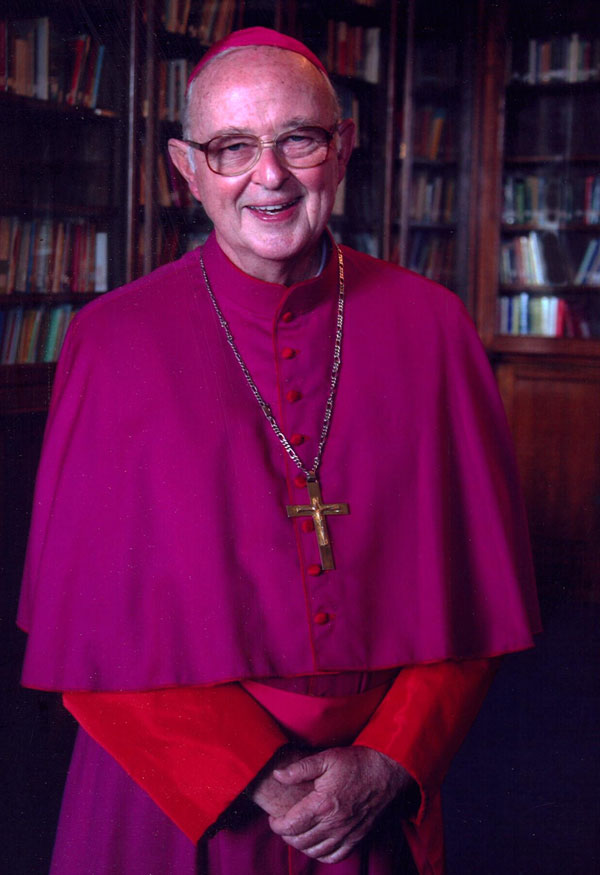 After the Diocesan Assembly of March and April 2008, the Diocese of Banjul under Bishop Robert Patrick Ellison CSSp. the Catholic Church in the Gambia adopted a self-reliance strategy, since the future of the church is in the hands of Gambians.
Recently, members of the church came together to reawaken their main decisions for the growth of the church through formulating a Parish Pastoral Plan.
During the occasion, many speakers evaluated what was agreed upon and came up with resolutions to enhance their decisions. Christian Panorama takes a look at what was decided.
Emil V. Kujabi, the Catholic Education Secretary, spoke on the set agenda and objective. He used the teacher method of question and answer, thus getting participants to point out their expectations.
"At the end of the workshop participants will understand processes and procedures involved in developing a Parish Pastoral Plan (PPP). To also develop a PPP that is in line with the Diocesan Assembly's major themes and recommendations, and to successfully implement them," Kujabi said.
Participants from all over the country attended, and voiced their expectations.
Gabriel Gomez talking on the past Diocesan Assembly recommendations said he wanted to remind participants of what they had earlier agreed on.
"There were three major areas we talked about - Evangelisation, Development and Finance". On Evangelisation, he said, they had spoken of the constraints, especially the lack of transport, and the comparatively smaller number of Christian children in their own schools.
He said the way forward is to enhance catechists, baptized faithful to take responsibility, encourage heads to promote R.E. Teaching, and help HTC students to study R.E. at the Gambia College.
He further talked about a) Church Interfaith Dialogue, b) Social Pastoral Communications, and c) Catholic Development Office, which has its own components, such as Education. Education has limited teaching materials, over crowded classrooms, less attention to school by the Parish Priest or Parish Pastoral Council and the lack of Education Policy Document. He suggested the privatization of Catholic schools, within a definite year. Under health, Gabriel Gomez also talked about the constraints. He raised the issue of sustainability in case external funding fails, and asked - what would they do? He made a suggestion to have a health coordinator at CaDO.
"We should encourage the youth to do nursing, build Catholic hospitals and get Catholic doctors to serve there," he said.
He suggested a way forward, declaring, "We have to become accountable, with a uniform accounting system".
"We have to become accountable, through a uniform accounting system, to become committed, divorce the past from the present, and use only what is essential and necessary". He also spoke of "regular accounts preparation", adding, "we have to build structures like others in Kenya with banks, pharmacies, insurance companies, offices for rent etc."
Also, form a youth ministry, cater for the poor to also support formation houses, not only seminary but sisters too. Parishes should hold AGMs, Gomez said. "We agreed to implement and support development of  PPP. We agreed on leadership training".
Joanna Mendy talked on developing a Parish Pastoral Plan - processes and procedures. At the moment five parishes have parish plans so far. This was developed as follows:
Define the pastoral plan; set vision or mission statement; develop your pastoral plans in 3 levels - Evangelisation, Development & Finance.
Joana Mendy quoting Pope John Paul 11 says, "We must all plan although the result depends on God."  This was in line with the development of the diocese.
She urged parishes to develop plans and utilize them, thus looking at their strength and weaknesses. She said people have different gifts, they should therefore be allowed to participate in decision making. She said they should be asked if they can do it. Joana Mendy further urged participants to look at pressing needs in making plans e.g. Finance, thus analysing the needs and prioritizing and making their plans.
"It should focus on Evangelisation, Development and Finance. You should produce a draft give to the priest and others as well. Your plans should be in line with your mission and vision. Trust people and give them responsibility," she sasid.
Answering the question 'What is Vision or Mission Statement?'
Joana Mendy said it is their future parish Plan. "It is a frame work for your parish containing a brief description of your parish," she said.
The participants came up with a resolution and the following were resolved for the Diocese of Banjul and its parishes.
Immediate Term
1.         10% of salary of every working Catholic, spread over one year; Income Earners/Petty Traders can contribute generously;
Catholic owned Businesses to state their own contributions.
2.         Invest in Agriculture ? the DFC to liase with Rafael, Mr. Mensa and Fr. Jean Francois. Rural Parishes to acquire lands for farming purposes.
3.         20% Levy from Parish Fund-raising activities ? Diocesan Fund-raising Sub-Committee to write to Parishes that are yet to send in their levies, between July/August and make follow-up in September 2010.
4.         Leagues ? to take off in 2011 in place of levies: League 1 ? D15, 000; League 2 ? D10, 000; league 3 ? D3, 000.
5.         Invest in Stores
Medium Term
The DFC and CRS should work together to formulate a Plan for:
6.         Public Transports
7.         Communications ? TV, Radio Station
8.         Business ? Insurance Company, Pharmacy, Import & Export etc.
OTHER CONTRIBUTIONS
i)          The Gala Dinner should be an annual event
ii)          Mr. Loum interested in marketing of pigs if a project like this comes up.
iii)         The Bishop added that other suggestions on income generation can be brought to the attention of the DFC even later on
Read Other Articles In Article (Archive)