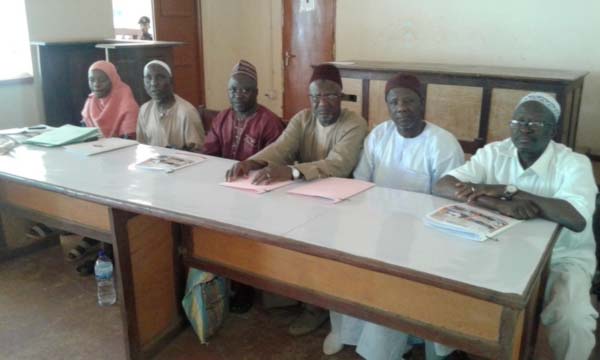 The African Network for Information and Action against Drug RAID The Gambia a local NGO on Wednesday held an advocacy meeting with district chiefs, ward councillors, North Bank Region Technical Advisory Committee, security personnel, youth and stakeholders on the national draft tobacco control bill.
The meeting was held in Kerewan, North Bank Region and it was part of support from African Capacity Building Foundation ACBF to advocate for the enactment of the new comprehensive tobacco control draft bill in The Gambia.
Speaking on the occasion, Lamin Queen Jammeh, governor of NBR, lauded RAID The Gambia for raising public awareness on the negative effects of tobacco on the health of people.
He noted that the fight against tobacco calls for concerted efforts of all to ensure that people desist from all forms of tobacco usage.
Governor Jammeh said the advocacy meeting would contribute immensely to the total control of tobacco in The Gambia.
Tamba S Kinteh, board chairperson of RAID The Gambia, said the campaign would contribute to intensifying public awareness on the negative effects of tobacco.
The executive director of RAID The Gambia underscored the agency's commitment to complementing the government's development aspiration in promoting healthcare service delivery.
He said tobacco remains a public health concern, noting that it is the highest cause of death as it claimed 6 million lives in low and middle income countries.
WHO report said if no action is taken to stop the current trend, tobacco will kill 8 million by 2030.
The director said it is high time The Gambia took appropriate policies and strategies to control tobacco as the country is a signatory to the WHO framework convention on tobacco control.
Away Sanyang, programme officer at Health Education and Promotion Directorate of the Ministry Health, underscored the government's commitment to tobacco control, citing the enactment of the anti-smoking act 1998 and inter-ministerial committee.
She disclosed that over 600,000 deaths occurred due to exposure to secondhand smoke. 
She said the advocacy would contribute to reducing tobacco importation and increase income and health of people.
Baba Drammeh, businessman in Kerewan, called on the business community to desist from importing and exporting cigarette as it affects the health of the populace.
Alhaji Ousman Sinyan of Njama Sinyan of Jokadu assured of the district authorities' support to the drafting of the bill.
Read Other Articles In Article (Archive)