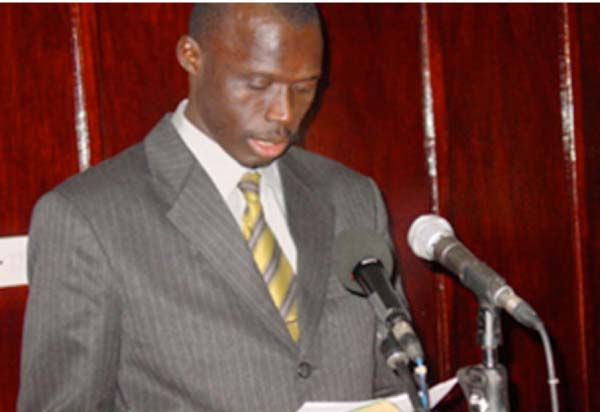 The Public Utilities Regulatory Authority (PURA) yesterday launched the Quality of Service Monitoring Network (QOS), at a ceremony held at its conference room on Kairaba Avenue.

The launching was in line with PURA's continuous endeavour to help in closely monitoring the quality of service of all service providers, and to ensure they offer expectable level of services to consumers.
In her welcome remarks, PURA's corporate affairs manager, Lucretia George, said the new management system is designed to help PURA ensure and improve the quality of service of mobile coverage and internet service providers to suit the needs of consumers, which is a key priority area for the authority.
In his launching statement, the Minister of Finance and Economic Affairs, Abdou Colley, said the QOS would enable PURA to continually rise to the occasion, to recognise and meet the demands of consumers' main expectations of quality service standards, as information and communication technology has become a strategic resource and foundation to most economic activities, both at an individual and institutional level.
Minister Colley added that the new management system would encourage and, where necessary, compel service providers to adopt acceptable business practices, protect the rights of consumers with regard to the quality of service and set certain minimum standards, which are expected from a service provider to ensure that acceptable standards are maintained even in the event of market failures.
He acknowledged the supportive policies and conducive environment the Gambia government had created to facilitate the advancement of the telecommunications/ICT sectors.
Also speaking on the occasion was the Director General of PURA, Ansumana Sanneh, who said the QOS was procured by PURA through the support of the World Bank WARCIP Gambia project under the sector ministry - Ministry of Information and Communication Infrastructure, MoICI.
Mr Sanneh noted that the need to monitor quality of service came at an opportune time, when a number of jurisdictions in Africa are grappling with the issue of striking a balance between meeting universal access policy objectives and the provision of quality telecommunications services.
"This state-of-the-art monitoring system is one of the key regulatory instruments that PURA shall use to help improve the quality of ICT service in The Gambia," he declared.
Read Other Articles In Article (Archive)