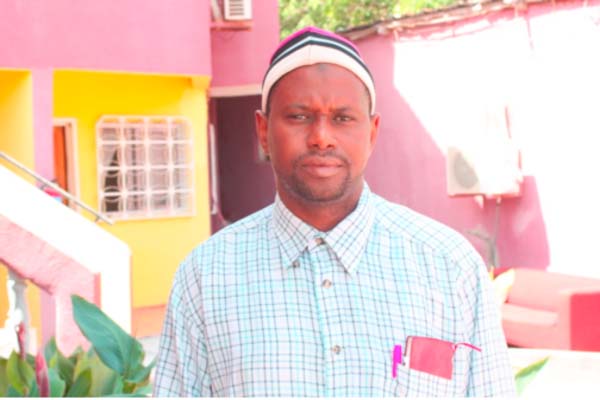 The National Livestock Owners Association has praised the Gambia police force for combating cattle rustling in the country.
According to the newly-elected president of the association, Ebrima Bah, cattle rustling, which was a major concern across the southern region of Senegal and The Gambia, has reduced drastically thanks to the Gambia police force and his association's tireless efforts at stemming cattle theft in the Senegambia region.
Mr Bah, who was speaking in an exclusive interview with this reporter recently, said the aim of the association is to bring livestock farmers together, to unite them, protect their animals and try to get them to improve on their production, in the interest of Gambians.
He said the livestock sector was the only local farmers' association that had been left lagging behind; hence they needed more training and consultation so they could benefit more from the livestock sector.
"We are spending a lot of money in importing other animals for animal production in the country," he said, adding that if Gambian farmers come together and get trained, they would be able to do more in animal production in the country.
On his new election as the association's president, Mr Bah said he was elected on 15 October 2015, at Jenoi at the end of a three-day farmers' congress where all farmers came together, with every district represented by three people.
"We have four vice presidents - the 1st vice president is responsible for animal production and health, the 2nd vice president for animal security, the 3rd vice president for marketing and commercialisation and the 4th vice president for the environment, which includes the animal drinking points and grazing areas."
He described the forum as "very fruitful" because farmers responded "positively" and selected their choice of leaders, which had been a concern over recent years.
He said that Vision 2016 also includes the livestock sector, because most Gambians in the country are involved in livestock production in one way or the other.
On the association's relationship with the security services, Mr Bah said it is cordial, which was why their "second vice president is directly working with the security", especially the Gambia police force.
According to Mr Bah, rampant cattle theft was a major problem across the border between The Gambia and Senegal, but with the help of the security forces, especially the police, the menace had "reduced drastically".
He commended the police force for their support to the farmers in curtailing cattle rustling in the country.
He also lamented the lack of drinking points for animals. He said they "are working in collaboration with the government to solve the problem."
Read Other Articles In Article (Archive)