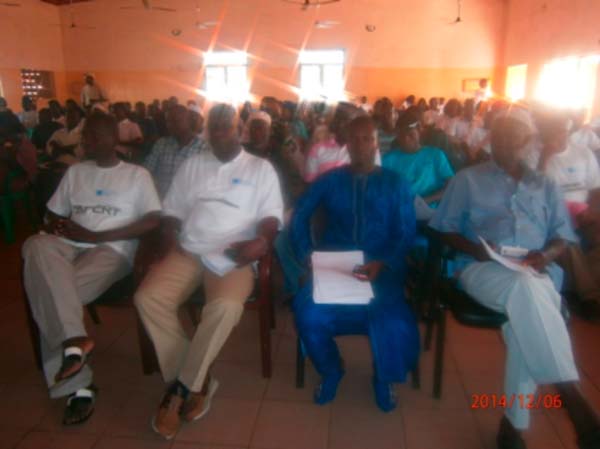 The Public Utilities Regulatory Authority (PURA) Saturday held its 4th Consumer Parliament aimed at bringing consumers face-to-face with their service providers at the BO Semega Janneh Hall in Serrekunda East.
Speaking at the interface dialogue, Modou O.S. Badjie, Board Chairman of PURA, said the event presents another opportunity for the public to come face-to-face with service providers, adding that they hope to build on the initial atmosphere of dialogue and understanding during the previous consumer parliaments.
The first consumer parliament was launched in December 2008 and since then more has been done within the Greater Banjul Area, he said.
He said the regulator promises to ensure fair pricing through competition, to help reap the benefits of all regulated sectors for consumers with information, education, and the confidence they needed to get the best deal they could from the marketplace.
Mr Badjie stated that the consumer parliament is one of the mechanisms that PURA uses as an innovative public awareness and interaction activity, from which consumers of telecommunications, the internet, electricity, water and sewerage services come face-to-face with the providers to express their views, complains and concerns to them.
PURA's responsibility is to equip consumers with the right information to be able to shop around and enable them to obtain comparative information on products and services, he said.
Ansumana Sanneh, director general of PURA, said PURA is the authority currently regulating NAWEC, Gamtel, Gamcel, Africel, Comium, and QCell, Unique Solutions and Netpage.
He added that the event would help PURA's efforts to collectively address consumer concerns and challenges affecting the regulated sectors.
During the question and answer session between consumers and the providers, the consumers complained of the lack of adequate water supply in Tallinding, Bundung and other places.
However, those representing NAWEC assured the people that they are aware of the problems, and they are doing everything possible to solve the problems.
Another consumer in Churchill's Town complained of an electricity-related problem, which is destroying most of the foodstuff in the homes. NAWEC officials offered their apology, and said if the consumer could provide them with the poll number, they would fix the problem. Customers of the GSM companies said PURA is not doing enough to help them with issues relating to the use of phones, and about the service quality.
However, PURA said they are doing their best and are always with the GSM companies who are also doing their best by increasing their cell sites to other parts of the country. 
Read Other Articles In Article (Archive)