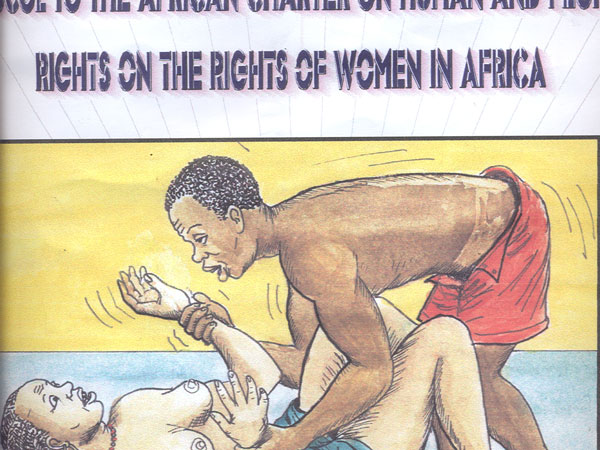 A three-day workshop on the protocol of women's rights was held recently on The Gambia College campus in Brikama. Speaking at the workshop, the executive director of the African Centre for Democracy and Human Rights Studies, Mrs. Hannah Foster, said the protocol on women's rights dates back to 2003 in Mozambique and is supported by Solidarity of African Women's Rights (SOAWR). This included over 20 countries, Gambia among them, agreeing to empower women with regards to their civil, political, social, religious and cultural rights.
According to Mrs. Foster, the universal declaration of 1948, which talks about human rights, included the rights of women. She said these rights include civil, political, social, religious and cultural rights. It also, she said, condemns all forms of discrimination or violence against women. She continued saying that the Banjul declaration of 1981 when African heads of state agreed to condemn all forms of discrimination against women. She also said that the 2004 summit on gender equality is clear testimony that governments are committed to fighting for the rights of women. She called on all people to support the protocol as freeing women is like bringing world peace. Mrs. Foster advised all women to stay loyal and be committed to their husbands as the protocol is not there to move women above men, but to create an understanding atmosphere between the sexes.
For his part, the Governor of the Western Regions, Mr. Lamin Sanneh, described the workshop as an important gathering for disseminating information on the protocol of rights for women. He said that 51% of our population are women and they deserve to enjoy all the rights that men enjoy at the moment such as ownership, inheritance and freedom of choice. "Considering the contribution that women make to our society, we cannot leave them behind. We must bring them on board and see they have all their rights," he said.
He emphasised the need to sensitise the public on the goals and aims of the protocol on women's rights as many people misunderstand its content. This, he said, will ease the situation for many people.
The workshop was attended by chiefs and local organisations.
Read Other Articles In Article (Archive)