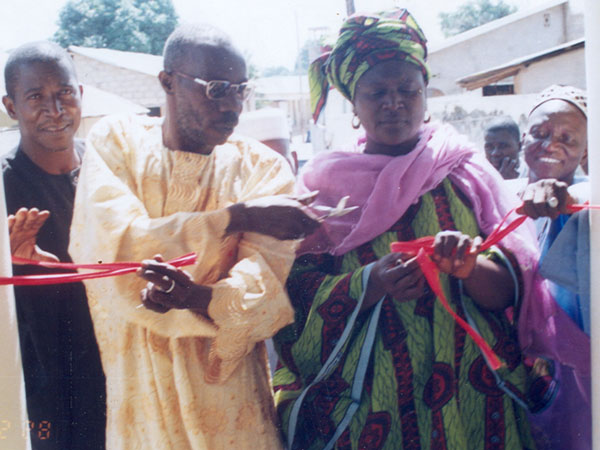 The deputy permanent secretary at the Department of State for Agriculture, Mr. Kekoi Kuyateh, has promised the department's support for the success of VISACA's. DPS Kuyateh made these promises at the opening of a new VISACA in Brufut, Kombo North.
According to him, VISACA Village Saving and Credit Scheme came into being after a baseline survey by MFPC which confirmed that confirmed that the community met the criteria to accommodate a VISACA. He then urged the community to make the best use of the facility and use it for its intended purpose only.
For his part, Mr. Alasan Bah, rural finance project co-ordinator, spoke at length on the importance of acquiring the VISACA bank, saying that it will be run and managed by the community. He also highlighted the need for proper book keeping that will clearly spell out all transactions and economic activities to avoid confusion. He said that a committee should be in place that will run the affairs of the VISACA in which three people should be appointed cashiers for the daily book keeping.
Paramount chief, Demba Sanyang, expressed his delight and assured the VISACA of his support. He said that people need to be sensitised and encouraged to join. He then welcomed and thanked Ecobank for linking with the VISACA and bringing Western Union services to the doorsteps of the people.
The National Assembly member for Kombo North, Hon. Paul Mendy, implored the cashiers to work with dedication and honesty and always remember that they are entrusted with poor people's money.
Mr. Figurral Odonko, Ecobank general manager, also expressed happiness at being invited to the gathering and assured those gathered that they will be true partners with VISACA's and will be ready to assist them if the need arises.
Read Other Articles In Article (Archive)