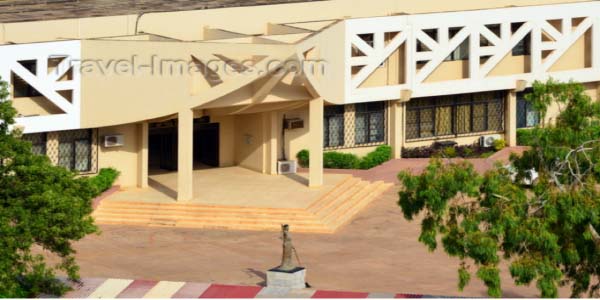 The prosecution led by state counsel Mariama Koita, Tuesday 1 November 2016 opened its case in the criminal trial involving the state against one Sarjo Badjie, before the presiding Judge Otaba Entangara Obo of the High Court in Banjul.

The accused, Sarjo Badjie, was charged with murder.
The particulars of offence stated that the accused on or about 12 July 2016, at Brikama Darsilami, Kombo Central in the West Coast Region, caused the death of one Lamarana Jallow, a 24-year-old lady, by hitting her on her left leg with a wooden chair.
During the sitting, the first prosecution witness, Musa Jallow, a resident of Brikama Darsilami, told the court that he lived in the same compound with both the accused person and the deceased, who was his elder brother's wife.
He recalled that on 12 July 2016, at about 5.00pm after performing his prayers, he heard noise at the door of the deceased and, upon his arrival, the deceased informed him that her daughter and the daughter of the accused were fighting, but she had separated them.
Some minutes later, the accused came out with her daughter and entered into the house of the deceased and held the deceased's daughter's hand, took her outside and told the two children to fight.
PW 1 further testified that the deceased then intervened and took her daughter, saying her daughter would not fight with the daughter of the accused, because the accused's daughter was more powerful than hers.
The witness revealed that there was a push and pull between the accused and the deceased, who was protecting her daughter from engaging in a fight with the accused's daughter.
The witness said the duo engaged in a brief fight as a result of the push and pull, but they were eventually separated.
After they were separated, the deceased took out a chair and sat outside her veranda and, moments later, the accused also took out a chair and sat near the deceased. Then unexpectedly, she hit the deceased with a chair on her left foot.
The witness told the court that the deceased efforts to stand prove futile, after her foot was broken.
Hearing continues.
Read Other Articles In Article (Archive)