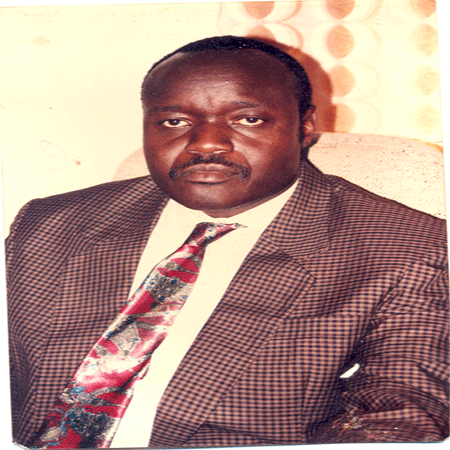 The Gambia is no doubt blessed with a good number of great sports personalities whose significant contribution in the development and promotion of sport in the country is hugely considered to be the driving force behind the numerous successes the country has achieved in various sporting disciplines.
The tireless contribution of Abdoulie Touray in different sporting disciplines is a clear testimony of his love and dedication to the service he continues to render for the Gambian people.
Born in Banjul on18 August 1952 to a Gambian father, the late Alhaji Matar Touray, from Ballaghar in the Lower Saloum District, Touray attended Malfa Primary School in Banjul and later moved to Wesley School in the capital city before proceeding to Gambia High School.
He successfully sat to his high school examination at the Gambia Senior Secondary School before moving to Yundum College now called Gambia College.
Baks, as he is widely called, continues his education, and his eye-catching performance during his schooldays saw him secure a sensational move to Atlanta, USA, where he did his bachelor's degree in economics and Master's degree in Business Administration in 1972 before returning home in 1980.
Touray, a former basketball star, also worked for the National Investment Board (NIB) as a development economist and rose to the position of chairman and chief executive officer of NIB from 1980 to1994 upon his return to The Gambia.
He is currently the founder and chairman of Sahel Group and was also appointed by President Jammeh to serve as chairman of the rebranded Gambia Investment Promotion and Free Zones Agency (GIPFZA) from 2000 to 2003. He was again appointed by the Gambian leader as the chairman of the governing council of the University of The Gambia from 2003 to 2007.
Touray, who spent 20 successful years as the secretary general of the Gambia National Olympic Committee (GNOC), is the current chairman of the Public Utilities Regulatory Authority (PURA), a position he took over in 2004.
Touray, whose candidature for the forthcoming GNOC election has been confirmed by a good number of sports associations in the country by supporting his nomination, was the chairman of the marketing commission of the Association of National Olympic Committee of Africa (ANOCA) from 2005 to 2009.
In recognition of his service to the Olympic movement, Touray, a former lecturer at the University of The Gambia, was decorated with an ANOCA merit award in 2006 at a ceremony held in Beijing, China.
Currently serving as President of the Gambia Cycling Association, Touray was also the secretary general of the Gambia Basketball Association from 1982 to 1987 and was also elected the President of the same association from 1987 to 1991.
Touray, who also served as a member of the national organizing committee during the 2005 African U-17 championship in Banjul, is one of two candidates looking forward to succeeding Lang Tombong Tamba, former GNOC President.
Read Other Articles In Article (Archive)