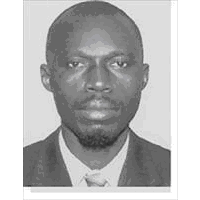 The Secretary of State for Trade, Industry and Employment Mr Abdou Colley has described the private sector as an important partner in the economic growth of the country.
He made these remarks last Thursday at the Kairaba Beach Hotel at the review of the draft Investment Promotion and Free Zones Act.
According to him, investment promotion involves a wide range of stakeholders; government institutions, the private sector, financial institutions, civil society, and other development partners.
"Seven years ago, the government decided to enact the Investment Promotion and free Zones Acts to promote private investment in the economy and to allow private sector to play a lead role in the management of the economic resources," he said.
 The enactment of the two Acts, and their subsequent review, he said, indicates government's strong conviction that promotion of private sector investment, particularly foreign direct investment (FDI), is central to the country's development process.
He said that the contribution that the FDI could make towards the country's economic development and integration into the global economy is widely recognized. He urged the participants to make particular reference to the issue of investment incentives. "In as much as we recognize that our country is essentially tax-based economy, we should not lose sight of the fact that we live in a very competitive world where every country, developed or developing, is devising their strategies to attract strategic investors. In this regard let us agree on promises that we can keep and speak with one voice as a government," he said.
Mr Don Lecrew, an international consultant, said that the purpose of the investment Act is to make The Gambia more attractive to investors, adding that tax incentives are very important for both domestic and foreign investors.
Read Other Articles In Article (Archive)