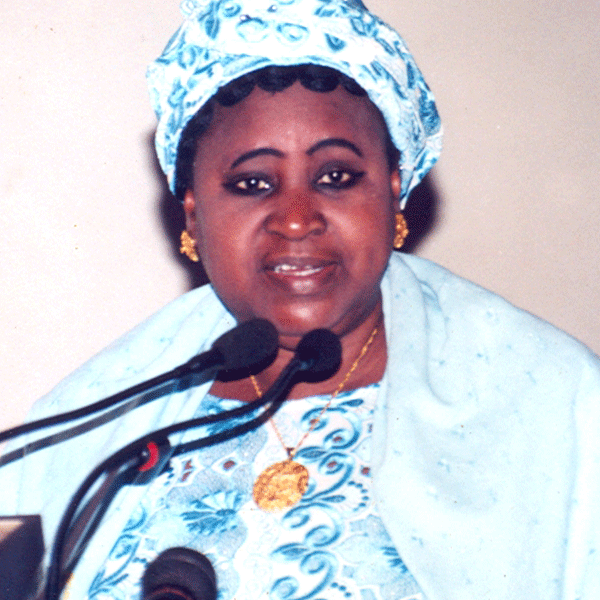 The Vice President and Secretary of State for Women's Affairs, Aja Isatou Njie-Saidy, has lamented that although price is determined by several factors, some of which are external and therefore beyond the immediate control of government, one of the forces behind the rise in price levels is often the outcome of greed by people who always take advantage of situations and become inconsiderate price makers.
She opined that such people would go to any length to speculate, horde commodities, and this way, cause artificial scarcity in the supply of essential commodities.
"To address this problem and ensure that the prices of basic commodities such as rice, oil, and other condiments are affordable, government through the Department of State for Youth and Sports and with active collaboration of other partners in government as well as private sector, thought of piloting a plan that would, among other enabling conditions, make it possible for requisite training and resources to be channelled to targeted women vendors and youths towards developing their business management and entrepreneurial skills", she said.
The plan, she added, was another way of mobilising the large-scale participation of women and youths in nation building.
Vice President Njie-Saidy was speaking at the President's International Award hall in Bakau yesterday where she presided over the second disbursement of goods and funds to 40 vendors equivalent to an amount of two million dalasis as part of the National Enterprise Development Initiative.
In her speech, Vice President Njie-Saidy said the disbursement of the funds and goods goes to 40 vendors across the country, who have completed a week long entrepreneurship training and are being certified.
The 40 were handed physical goods worth over one million dalasis as well as cash of around half a million dalasis to help them start and establish their own businesses.
For the Vice President, the training is a critical part of the National Enterprise Development Initiative designed to provide self-employment opportunities for youths of this country, in particular women in small-scale business.
According to Vice President Njie-Saidy, the NEDI initiative was borne out of a clear need to mobilise a national response to curb the unfair escalation of prices in the first half of 2000 particularly of basic commodities that made these commodities virtually unaffordable to many Gambians.
"For its part, government would do all it can to harness the potentials of youths of this country in national development. We would seek collaborative ventures with our partners to see to the identification, design and successful implementation of added projects and programmes in support of youth employment and participation in nation building", she noted.
She further noted that government would not relent in its obligation to women and youths. "Not only do women and youth constitute the biggest chunk of The Gambia's population, harnessing and supporting their resourcefulness serves as an engine to propel the country into higher echelons of growth and development in line with PRSP-II and Vision 2020", she added.
Read Other Articles In Article (Archive)