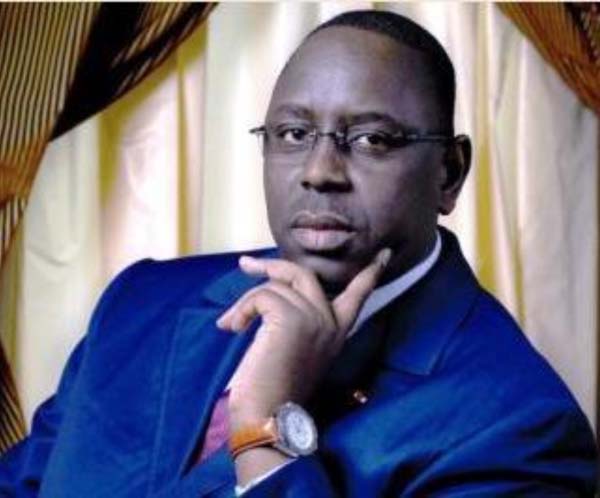 Senegalese President Macky Sall was on Tuesday elected as the new chairman of the Economic Community of West African States (Ecowas) at the end of the 47th ordinary summit of heads of state of the sub-regional bloc held in Accra, Ghana.
Speaking to journalists on arrival back in Dakar on Tuesday evening, President Sall vowed to carry out his mission "in a spirit of openness and dialogue."
"I intend to fulfill this mission in a spirit of openness and dialogue for Ecowas of peoples, and try to make Ecowas a powerful, united and inclusive bloc.
"I see my election as an honour and a great mark of confidence in Senegal," said President Sall, while welcoming the progress made by Ecowas in the field of observation of electoral processes.
"We have significant challenges that require permanent mobilization of member states, such as the creation of a single common currency," he added.
According to Sall, the heads of state of the sub-region approved during the summit, the community development programme that includes several infrastructure projects funded by Ecowas and its partners.
He disclosed that the Accra summit also endorsed the proposal put forward by Senegal for the holding in July 2015 of an Ecowas ministerial meeting to prepare for the Europe-Africa summit scheduled to take place in Malta on migration issues.
President Sall took over from John Dramani Mahama of Ghana, who had steered the 15-member organization for the past two years.
Meanwhile, the summit rejected a proposal put forward to impose a region-wide limit to the number of terms heads of state of member states can serve, after opposition to the idea from Togo and The Gambia, Ghana's Foreign Minister Hannah Tetteh was quoted saying.
Togo and The Gambia are the only member states presently within Ecowas that do not have a term limit.
"It was a proposal that was put on the agenda for the heads of state and government to decide on and, at the end today's deliberations, it was not adopted," Tetteh said.
"This dissenting view (from Togo and The Gambia) became the majority view at the end of the day," she said.
As new ECOWAS chair, President Macky Sall said, in his acceptance speech, that he would diligently work with his fellow leaders and compatriots in West Africa to accelerate the integration agenda of the region.
Read Other Articles In Article (Archive)