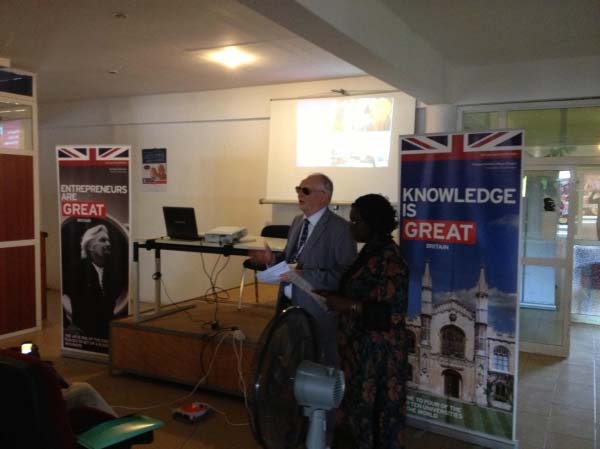 A 
news release issued by the British High Commission yesterday stated that it hosted a forum led by VSO and Barclays Bank on 3 September at the UK-US Business Centre on Kairaba Avenue.
According to the release, the forum brought together leading business and development professionals to discuss ways in which Government, NGOs and the private sector could work together to strengthen small- and medium-sized enterprises in The Gambia as a way of reaching development goals.
The event, hosted by British High Commissioner David Morley, was attended by the Permanent Secretary for Trade, Naffie Barry, and representatives from the UNDP, the World Bank, the GCCI, GIEPA and Standard Chartered Bank.
Dr Sal Buckler, who is the lead researcher for the VSO/Barclays Partnership, spoke at the forum.
The VSO-Barclays Partnership, founded in 2002, aims to join the business and financial expertise of Barclays with the local expertise of VSO to help create sustainable development opportunities that improve the economic development of young people.
Barclays is a British multinational banking and financial services company and is one of the world's largest banks.
The forum, which discussed the current work VSO is doing in The Gambia, was funded through the World Bank, to improve the groundnut sector by placing business and financial experts to improve aspects of the groundnut value chain.
The aim is to help improve the productivity and profitability of the sector. VSO plans to expand on this work by developing partnerships with the private sector to improve the participation and engagement of young Gambians in the development of their country.
Participants discussed how partnerships between the private sector, donor agencies and NGOs can be supported to foster development and also how new systems of financing could be mobilised.
The participants agreed to create a working group that would meet regularly to take these initiatives forward, the release concluded.
Read Other Articles In Article (Archive)