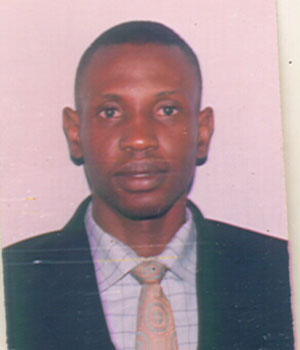 North Bank Region will in December host the 2008 edition of the National Youth Conference and Festival, a biennial event, which is expected to target about 2000 young people and stakeholders from The Gambia and the sub region.
The National Youth Conference and Festival is not only meant to bring young people from all over the country to share their experiences and dilate on issues that affect their lives but is another avenue for the grooming of young talents in different sporting disciplines.
According to the Executive Secretary of the National Youth Council, Pa Malick Ceesay, the organisation of this important event is a policy directive as it is stipulated in the National Youth Policy and from an act that established the national Youth Council of The Gambia.
He said that NAYCONF has been held by The Gambia National Youth Council in 2001, 2004 and 2006 in Upper River Region (Basse) , Banjul and Western Region (Brikama) respectively through the support received from the Gambia government, UN Agencies, private sector and civil society institutions.
He added that, "the idea of NAYCONF is to enable young people from all over the country to come together, interact, share experiences and discuss issues that affect them. This will enhance the participation of youths in our national development efforts through harnessing their potential."
Pa Malick said this year's NAYCONF is divided into different components which include conferences, culture shows, an awards ceremony, sporting activities and a beauty contest.
He pointed out that as part of the sporting activities, there will be wrestling competitions, football matches for males, and a Volleyball competition for both males and females.
"We have created different committee's ranging from marketing, publicity and fundraising sub committee, Finance sub committee and have been holding meetings geared towards the success of the upcoming event. We intend to hold our next meeting on Thursday at the Independence Stadium in Bakau and very important issues will be discussed," he stated.
 This years' conference, among others, is also aimed at discussing and recommendations on the role of youths in achieving the Millennium Development Goals.
Read Other Articles In Article (Archive)