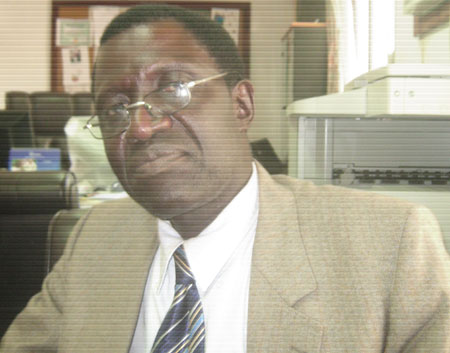 The Department of Forestry last Thursday organised a high-level popularisation workshop on the new forestry policy.
Delivering the opening statement on behalf of Minister of Forestry, Jato S. Sillah, the department's principal assistant secretary Ebrima Darboe commended the high-level participation of various stakeholders at the forum.
He said the Government of The Gambia under the leadership of President Yahya Jammeh has demonstrated its commitment to the preservation of forestry resources.
"The aim of the new policy framework is to provide the forestry department with core policies and a set of minimum standards for organisational effectiveness and programme management," he said.
He says preservation of flora and fauna is of paramount importance to the government.
This, he explains, has been manifested on numerous occasions through capacity building of various stakeholders, including the local communities, on forest resources management; the transfer of forest ownership to the local people; and placing strong emphasis on gender dimension in policy implementation.
For his part, the director of forestry, Abdoulie  A. Sanneh, noted  that the preceding forest policy, 1995 to 2005, proclaimed that a forest cover of 30 per cent was sufficient for maintaining an ecological balance necessary for sustainable economic growth.
"Even though, the department of forestry was unable to achieve this policy objective, the New Forest policy strongly recommends that the target be pursued in the next 10-year policy framework," he said.
He added that the preceding policy suggested that 75 per cent of the forest cover be managed by involving local communities and the private sector.
Mr Sanneh said the implementation of the preceding forest policy was confronted with numerous challenges key among which were the increasing population pressure on land resources, and the inability of the natural resources sector to meet the increasing resources demand.
He said these constraints constituted major challenges in the implementation of the previous policy 1995 - 2005.
It is therefore, essential that adequate remedial and protective measures are applied in a systematic manner to sustain a sound forest resources base for meeting the specific needs of the local population, he says.
Other speakers on the occasion included Sambou  B. Nget, national forestry programme focal person at the department of forestry.
The forum , which brought together participants from various stakeholder institutions, was organised by the Department of Forestry though the Technical  Cooperation Programme Project (TCP} of the FAO and the National Forestry Programme-Facility of The Gambia. The forum was held at the Baobab Resort Hotel in Bijilo.
Read Other Articles In Article (Archive)