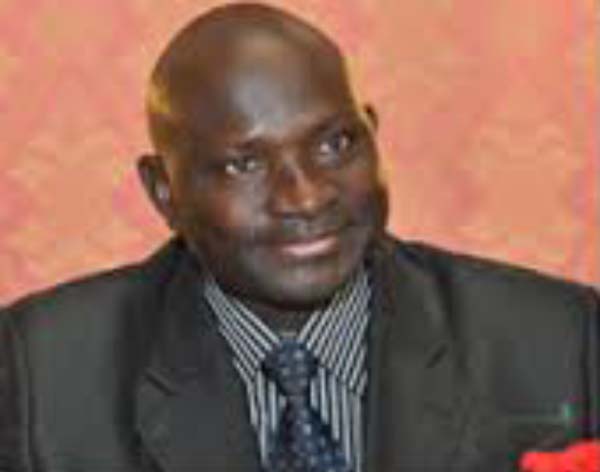 The Gambia Police Force has announced the introduction of new ranks, ranging from deputy ASP to ASP and Chief Superintendent.
This was revealed yesterday by the Inspector General of Police at Police headquarters in Banjul, following the promotion of 100 senior officers to various ranks.
The promotion of 100 officers was indeed a symbolic achievement, said IGP Yankuba Sonko, adding that their promotion was not by mistake, or and based on favour, but on experience.
All the newly-promoted officers should continue to nurture the spirit of solidarity to effectively carry out their functions, said police head Yankuba Sonko.
The Gambia police force "has gained significantly" under the leadership of President Yahya Jammeh, he said, adding that his office will continue to rally behind the Jammeh administration.
"As you move into more senior ranks of the Gambia Police Force, your success will be measured by doing the right things," he said.
Speaking earlier, the Minister of Interior, Ousman Sonko, thanked the police chief, Yankuba Sonko, for singling out the potential officers who were due for promotion as a result of their hard work and dedication.
Interior Minister Sonko said promotion goes with new responsibilities, adding that henceforth the promotion "would not be based on longevity", but on merit and hard work.
"As officers you need to be hard-working and you owe it to your country and people to serve them to the best of your abilities in order to attain a fully secure nation or crime-free nation," he told officers.
He disclosed that in 2016, the Gambia Police Force would introduce a new system to strengthen police officers, commensurate with the actual age of their retirement.
He said the new system would help the number of police officers who would be promoted to meet with their ages.
Also speaking, the commissioner of administration, Demba Sowe, gave the promoted officers words of advice, and said he looks forward to working with them in their capacities as commanding officers and station officers in their various stations.
The promotion ceremony was graced by senior personnel of the Gambia Police Force, family members, friends of the promoted officers and well-wishers.
Read Other Articles In Article (Archive)