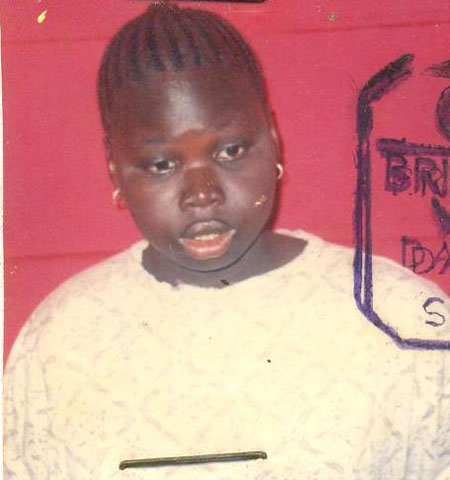 Amie Jarkaw 25, a native of Jahaur Mandinka in Lower Saloum District of Central River Region is in dire need of assistance to procure a wheelchair to ease her movement.
One Pa Ceesay, a neighbour to the handicap, said Amie's biological parents are now residing at Kaur in the Central River Region and couldn't afford one for her.
He said it was Sonko-Jilen Enterprise Limited, who provided Amie Jarkaw with a wheelchair five years ago, which he said, is no longer usable.
As a concerned neighbour, Pa Ceesay said Amie is now without a wheelchair, thus making her movement very difficult.
Anyone willing to help Amie can contact the following numbers: 7775042, 7723726 and 4497441, or E-mail thepoint13@yahoo.com. 
Read Other Articles In Article (Archive)