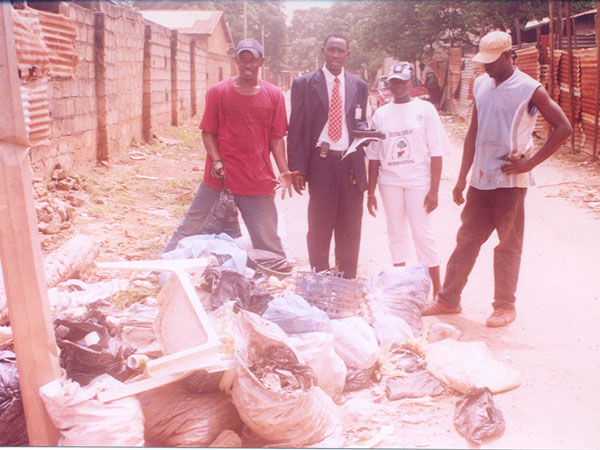 The Managing Director of the Partnership for Environmental Development (PCED) Mr. Bakary S.S Jadama recently tour streets in Faji Kunda and environs in the
Kanifing
Municipality
. The visit accorded the PCED MD the opportunity to access the situation of dustbins located in the streets in the area. Mr. Jadama during the tour held meetings with people in the said community and discussed the needs for the timely collection of refuse in the area."Our organisation is ready to collaborate with NEA, KMC and other environment friendly organisations to address the situation". He lamented the poor management of waste in the area while called for change of attitude in managing waste noting that the delay in collection of rubbish can poise a serious threat to the health of condition of people who leaves around them particularly children.
He reaffirmed his organisation's resolve in protecting the environment. "This is a serious concern to us that is why am out on the ground to have first hand information about the matter and make recommendations with the communities to address the situation".
Jadama used the opportunity to commend the NEA, KMC cleansing services and other private cleansing companies for their efforts in keeping the environment clean. He however called for more partnership to make improve the situation of refuse in the municipality.
Read Other Articles In Article (Archive)